House of Oak offers solid oak bedroom furniture in a range of styles to suit your taste. Hand-selected to meet our high standards, we stock bedroom furniture including beds, bedside tables, blanket boxes, chests of drawers, dressing tables, headboards, mirrors, stools, wardrobes, and upholstery. We also stock bedroom essentials like mattresses. Browse our excellent oak bedroom sets, with a selection of light and dark natural finishes and white and grey painted oak, and either veneer or solid wood finishes.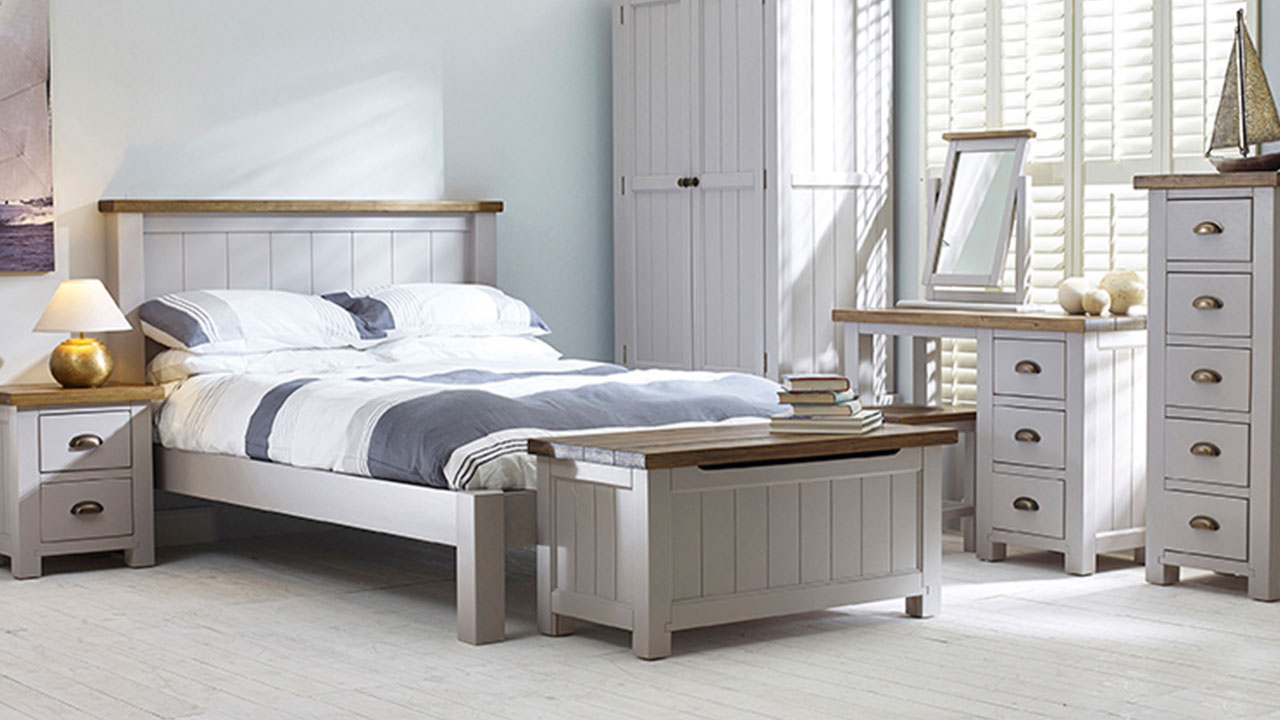 Whatever your taste in furniture, a solid bed frame, a good chest of drawers, and a sturdy wardrobe are staples of any well-designed bedroom. And, of course, a truly finished bedroom should be rounded off with a blanket box at the foot of the bed and a matching pair of bedside cabinets at either side.
Your bedroom should be a sanctuary of rest and relaxation, and that's why we provide oak bedroom furniture with the highest standards of quality and design. We stock a range of styles and designs to match your home design needs - all in beautiful oak. From classic, to rustic, to contemporary Scandinavian chic, we have a bedroom furniture set to suit your home.