Give your Home a Face-Lift with House of Oak
It's time to change up your décor as we move into the summer months, by brightening up your home with House of Oak's brand new Provence Cream Range! The neutral cream paint that is used will bring light and air into your home.
EXTENDING DINING TABLE - £379.99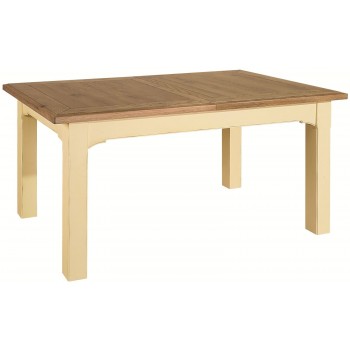 Impress your friends at dinner parties with our beautifully painted Extending Dining Table, perfect for when you have more guests around the table and great for family get-togethers. The oak wood finish brings a traditional feel into the home and will be the talking point amongst all of your friends and family.
DINING CHAIR - £99.99
Naturally, accompanying the dining table, our Provence Dining Chairs have a beautiful cushioned leather seat, providing both style and comfort during long periods of enjoyment sat around the table. Sit back and relax as House of Oak provides the ultimate dining experience in your own home.
DISPLAY CABINET - £499.99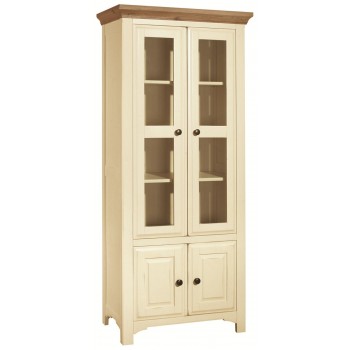 A Display Cabinet for the dining room comes in handy for many things, including both storage and decoration. The glass windows and evenly spaced shelves are visually pleasing, and allow you to display ornaments, without the danger of anything being damaged. Perfect for storing glasses, with a cupboard underneath for storing drinks.
LARGE SIDEBOARD - £429.99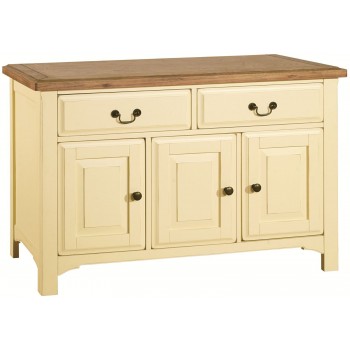 Having ample storage is important in any dining room and kitchen area. This sideboard is the larger one of two within our range. It beautifully provides enough space to store an entire dining rooms crockery. Whilsts looking sleek and super stylish all at the same time.
Give your home a face-lift with House of Oak this summer, and brighten it up with our newest collection of Provence Cream furniture!
Find out more by visiting our website or popping into our showroom. 
Don't forget to check us out on Facebook, Twitter and Pinterest!