HOO has Room for All
As the nights become darker, car windows frost over and those ever so enjoyable family gatherings become suddenly more frequent, it can only mean one thing, IT'S CHRISTMAS!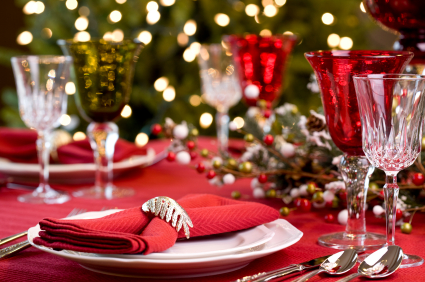 Yes, it's that time of year, get out your Santa hat and prepare yourself to steal a kiss under the mistletoe. Christmas is a time when everything that happens is a blessing – even if the turkey is burnt to a crisp and the sprouts are a little solid. Here at House of Oak, we have a variety of year-round furnishings for you and your entire family to enjoy. 
We understand the importance of family time; after all we're a family business. As you get into the festive spirit and begin to host gatherings, parties and dinners, we're ready and waiting to help. Let us ensure you have all the seats and space you need to ensure all your guests are accommodated for.
Our range of solid oak dining tables is a great starting point for the festive season, and importantly where you'll be spending most of your time. Instead of thinking about a new table as a necessity for Christmas, think of it as an investment for life. The care, thought and craftsmanship that goes into the manufacturing all of our products ensures that with the correct care, they will last a lifetime. Your new table this Christmas will be where memories are made for years to come.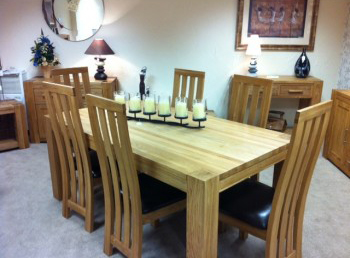 It can be a dining table for special occasions or one used by the family every mealtime – we've got something to suit your needs. We love our collection of Oak dining tables, and we hope you will too.
So what are you waiting for? Come down and explore the House of Oak range, let Steve and the family help you make a festive investment for life.
And remember, a House of Oak dining table is for life, not just for Christmas.