How to Host an Epic Dinner Party
It's coming close to that time of year when we're getting into that festive mood. The Christmas markets are on the way, festive nights out are being planned and the dreaded Dinner Party has been scheduled in. Now, unless you're Nigella Lawson you probably will be panicking a little – fear not! HOO's got some top tips to ensure your dinner party goes off with a pop – of Prosecco, of course!
The best place to start is to strip everything back and start from the beginning. The moment your guests walk through the door, how do you want them to feel? For us, it's important our guests feel relaxed, at ease and comfortable. This time of year is a great time to create warmth and ambiance using candles and comforting scents – we also recommend creating a playlist that will last from the moment the doorbell rings until the last guest departs. We love soft music that will play in the background and isn't too intrusive of the sparkling conversation. Remember it is the hosts' mood that sets the tone – open the door with smile and cheer and we guarantee this will emulate to your guests.
Let the Bar beckon – create a clear entry destination. A sideboard or small table adorned with drink essentials, this creates a friendly sanctuary for your guests to get creative with their favourite tipple and frees you to head back to the kitchen, if needed.
The holiday season is a great time to indulge – so be prepared for your guests to arrive hungry! Don't make your guests wait too long, fill your coffee table with mini hors d'oeuvres or amuse-bouche to tie them over till the main event. We recommend bringing these out as your guests arrive – no one likes stale nibbles!
A table to excite - dinner parties are very visual affairs and guests love the "ohhh factor" not to mention it will do great for your ego too. The table should be pre-set and because you have a gorgeous HOO Oak dining table to be proud of, keep it visible and save yourself the job of having to wash and iron a white sheet. Make sure there is enough room for everyone, our extending tables are great for times like this. Centrepieces should "wow" and make sure they are either short enough to talk over or tall enough to talk under.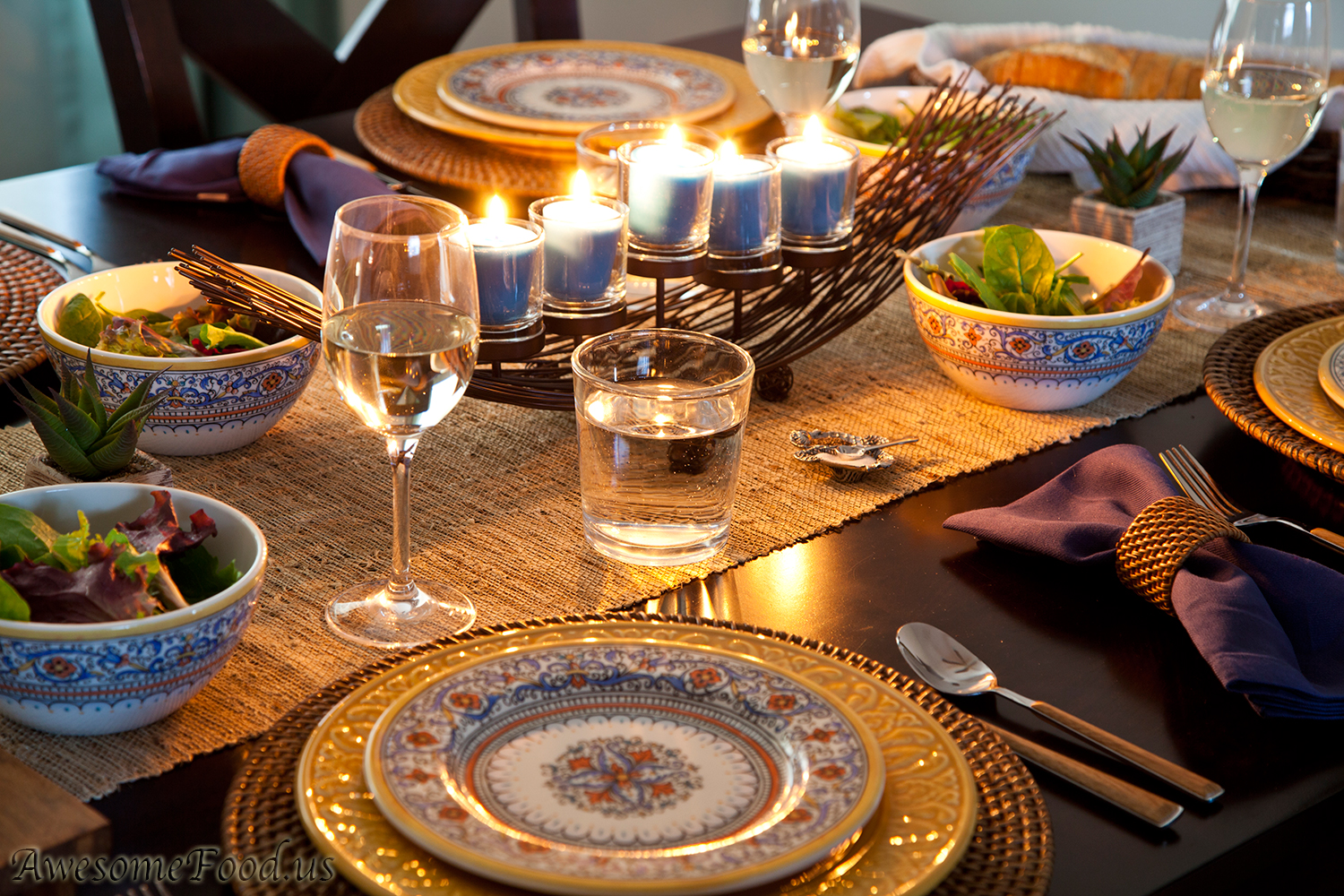 We know place settings can be very formal, but they actually help to make guests more comfortable. Think about who would benefit from sitting next to who, its ideal to keep small children close to a parent, couples – don't be afraid to separate them to encourage mixing, then simply fill in the blanks. Don't forget that single friend either!
We've mentioned making use of the sideboard before, but to make life easier for yourself load the top of your dining room one with the essentials – wine, carafes of water and spare utensils. This helps to ensure you're present with your guests and not constantly running back and forth from the kitchen.
So the main meal has been devoured and your guests are ready for dessert, but there's the task of clearing the table – argh! To keep the merriment and being the ever-present host relocated dessert and coffee to the Living Room. This not only gives your guests the chance to stretch their legs, but also allows the opportunity to switch up conversation partners.
Be prepared, set up everything you need for dessert before hand – plates, forks and napkins, stash a filled creamer in the fridge and the coffee maker ready for action. Our tip – serve decaf, saves you a lot of trouble and keeps most people happy.
Serving mini desserts is a great way to avoid the "just a sliver" choir and any unwanted diet banter. Try cheesecake or revive an old favourite – trifle – in shot glasses, mini brownie bites or cookies, serve on a platter so guest can help themselves to 1 or 3…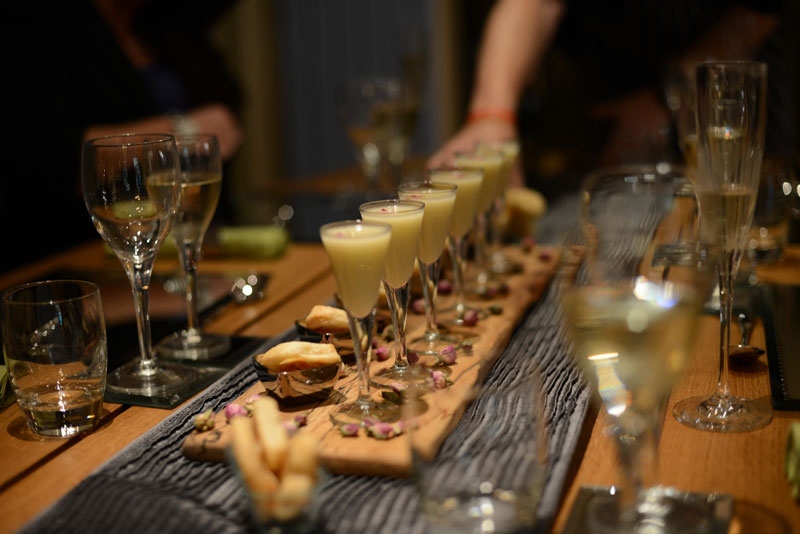 Cheers at the finish line, during the holiday season Champagne or the newly hip Prosecco, is a lovely surprise at the end of the meal – a delightful touch that people remember. So dust out the champagne flutes from the display cabinet and put them to good use.
However formal or informal you make your Dinner Party, House of Oak is here to make sure it's a comfortable one. We stock everything from Dining Tables to Sofas, so from start to finish – we've got you covered.
After all there's no place like home.