Oak Living Room Furniture
At House of Oak, we stock carefully selected ranges of living room furniture. Hand-chosen for quality and style, we offer sturdy yet elegant solid oak living room furniture in timeless designs, in light, dark, and painted grey or white oak. Whether you're looking for bookcases, coffee tables, cupboards, cabinets, lamp tables, or units for your TV or hi-fi, House of Oak has quality options to suit your taste so you can lounge in style. We also stock a wide range of Alexander & James sofas. Browse oak living room sets.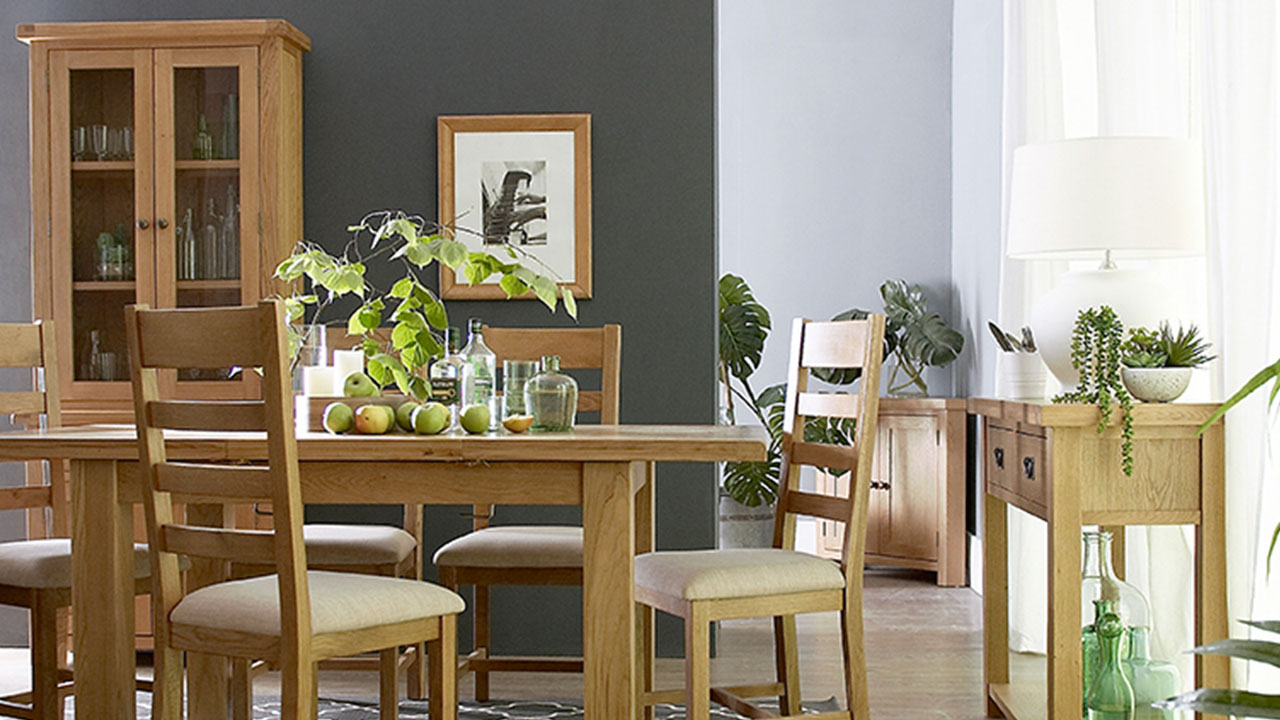 House of Oak stock a carefully selected range of oak living room and lounge furniture to meet your home design needs. From classic to contemporary, and from rustic to modern, we offer only the best in quality and style, with service to match. Browse styles from country living to Scandinavian, all in beautiful golden oak, or painted oak in whites, greys, or creams.
Whether you're lounging in front of the TV or hosting the family, our matching sets of living room furniture are built to create a relaxing, inviting, and functional living room space for you. Besides our beautiful oak coffee tables, bookcases, and other furniture, we also stock a stunning range of leather and upholstered sofas to match.