Chantilly Midnight Grey Bedroom Furniture
Our Chantilly Midnight Furniture Range is a beautiful collection of dark wood furniture made for an exquisite bedroom environment.
Chantilly Midnight is a painted oak range which means each piece has a delightfully smooth finish and is highly durable, this means that is brilliant for family environments and especially for those with pets and young children.
This is a timeless collection that can be enjoyed in interiors of all styles, which is the perfect way to bring a touch of charm and character into a space.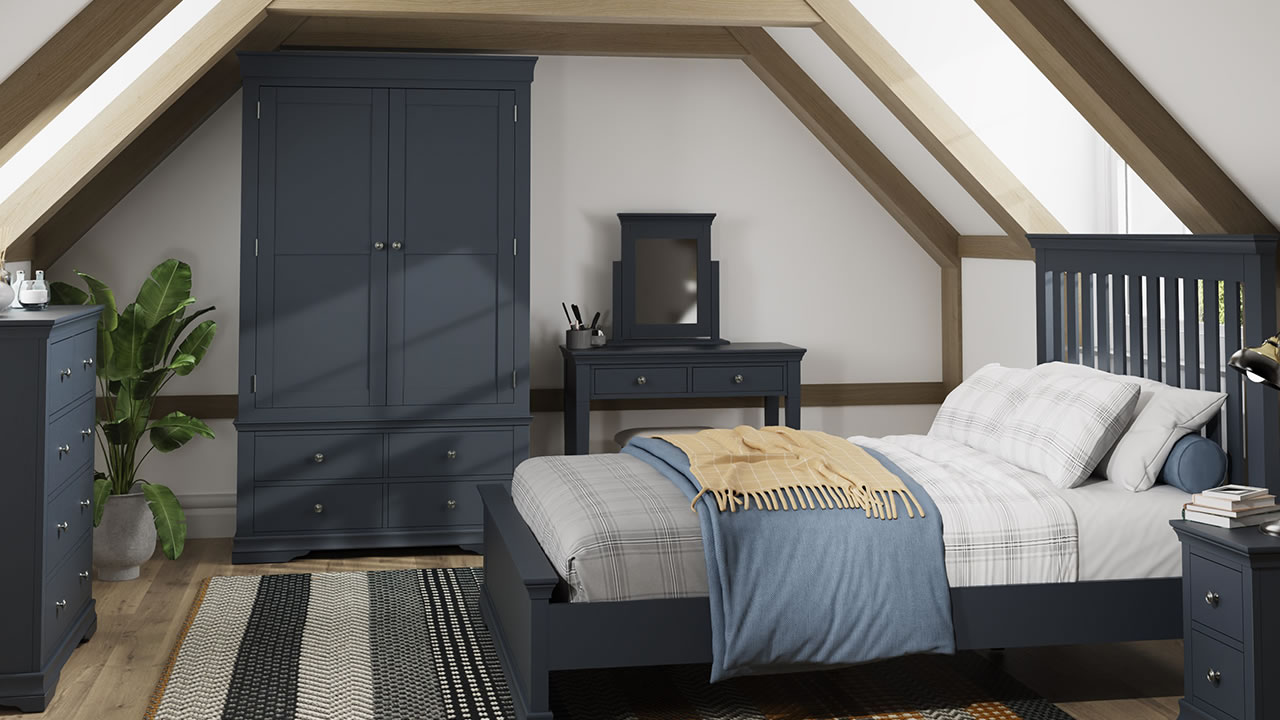 Grey Oak Bedroom Furniture
The Chantilly Midnight range has so much to offer from a beautiful classic grey finish that has been built to the highest standards and made to last. Not only this but grey oak bedroom furniture is notorious for its style, elegance and class. It really can revamp and refresh the feeling of a space.
Bedrooms are often the only part of the house where you are decorating solely for you so why not treat yourself to a set of fabulous grey oak bedroom furniture?
Solid Wood Bedroom Furniture
When decorating your bedroom it is important to keep childproofing and pet-proofing in mind, especially as both children and pets can easily lead to accidental damage, marks and scuffs on furniture.
Solid wood bedroom furniture is often the best way to future-proof your furniture as it is strong, durable and can be easily fixed if damaged.
Buying solid wood bedroom furniture is one investment that you won't regret.