Encanto Grey Bedroom Range
Enhance your bedroom space with our grey, seven-piece modern bedroom furniture collection. The chic dark grey tone adds a sophisticated element to your room and creates the ultimate minimalistic style. Complete with soft-close drawers, our Encanto grey bedroom range includes beds, bedside tables chest of drawers and dressing tables. Discover our Encanto pieces in gloss-white.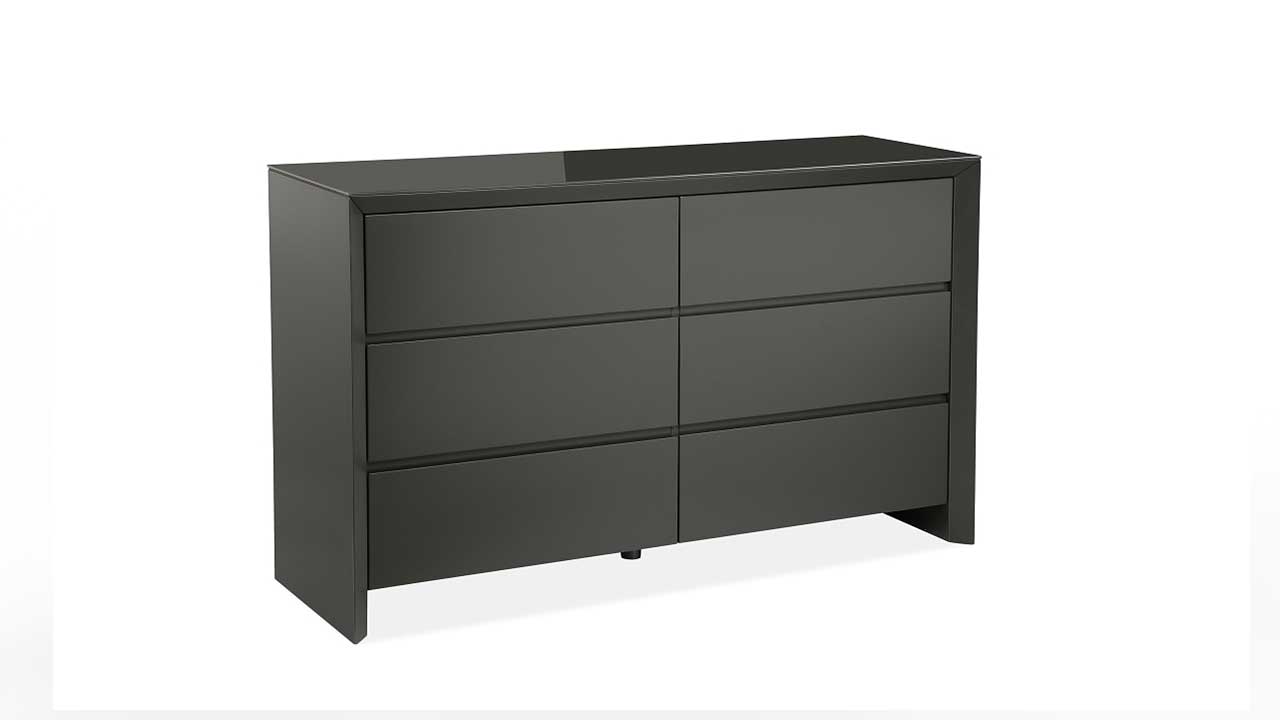 Grey Bedroom Furniture
Our timeless grey bedroom furniture is a top style choice to create the perfect modern look, where our carefully selected design features like a smooth matt finish and soft-close openings take simplicity a long way. These coordinating pieces are a perfect colour contrast to a lightly decorated room or bring intimacy into an open space.
Grey Beds
Neither comfort or style is compromised with our Encanto grey beds. The tall block headboard featuring a subtle asymmetric pattern and low-level legs is the ideal combination for an ultra-contemporary look and feel. Choose your size preference with the classic double bed or our king-sized bed
Grey Dressing Table
Get ready for the day in style with our modern grey dressing table. Complete with two spacious soft close drawers, it is a functional getting-ready station with everything you need within easy reach. If you need more storage space, team it with an extra set of matching drawers in the following range of sizes, grey 2 over 3 drawers, grey 5 drawer chest, or a 6 drawer set.