Encanto White Bedroom Range
Create a contemporary sanctuary with our modern bedroom furniture, featuring seven coordinating pieces to design the perfect minimalistic style room. Discover our stylish gloss-white, smooth finish with soft-close features in a collection of beds, sets of drawers, bedside tables and dressing tables. Our Encanto range is also available in chic matte grey.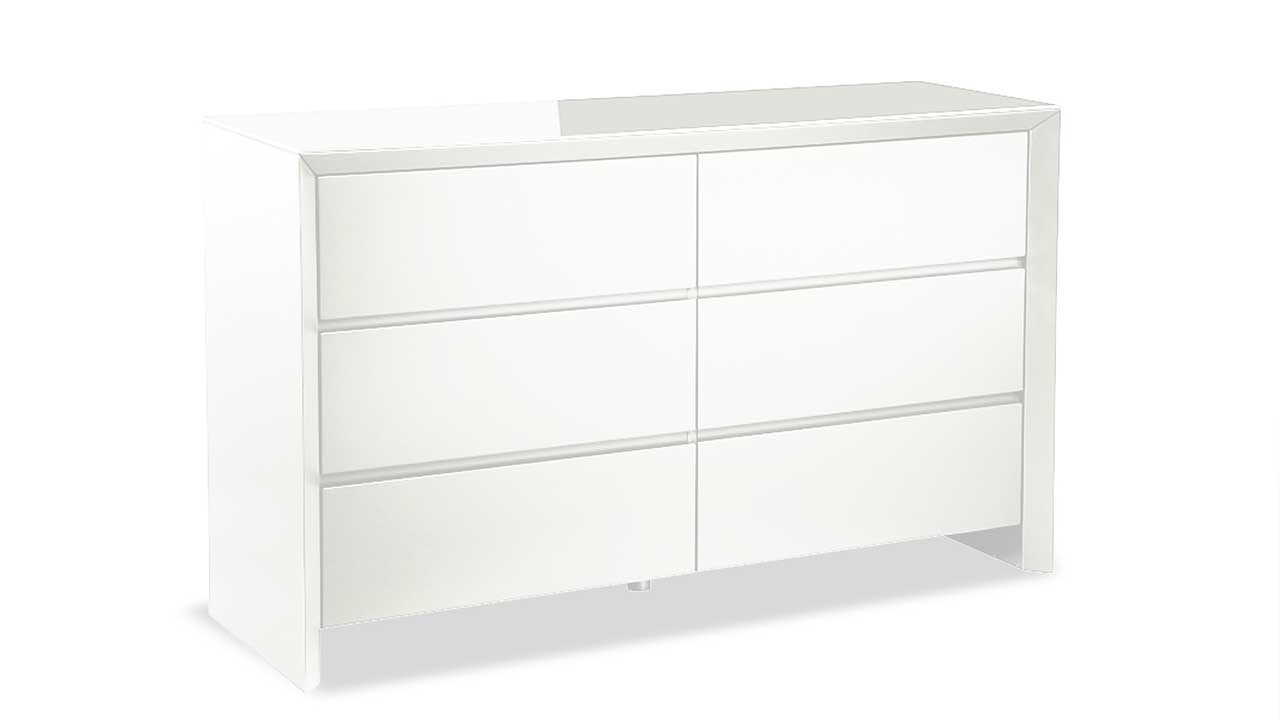 White Bedroom Furniture
The Encanto range encompasses a sleek finish to give your bedroom a desirable modern look and feel. The mirrored, smooth exterior is created by teaming a gloss coating and handleless features to truly enhance the contemporary character of each item. Our carefully curated matching pieces combines high-quality material with attractive aesthetics to achieve a minimalist look without compromise.
White Beds
The white beds featured in our Encanto range come in two different sizes to choose from, the ideal double bed or spacious king-sized bed. The low bed frame teamed with a subtle asymmetric design compliments the sophisticated modern look. Accompany your white Encanto bed with our bedside tables.
White Drawer Sets
Explore our spacious chest of drawers, providing the ultimate extra storage solution that offers more functional space and transforms your room. Each piece features a smooth, simple design with slightly beveled edges and you will benefit from both the soft-close feature and size availability; choose our 2 over 3 drawer set, 5 narrow drawer set, or our wider 6 drawer set.