The nine-item Reflections living range is in an ultra-contemporary style. Explore stylish and modern grey tables, TV units and sideboards featuring Concealed LEDs on selected items and soft close doors and push to open drawers, including seven extra-special statement pieces. As well as grey, the Reflection range are also available in gloss white.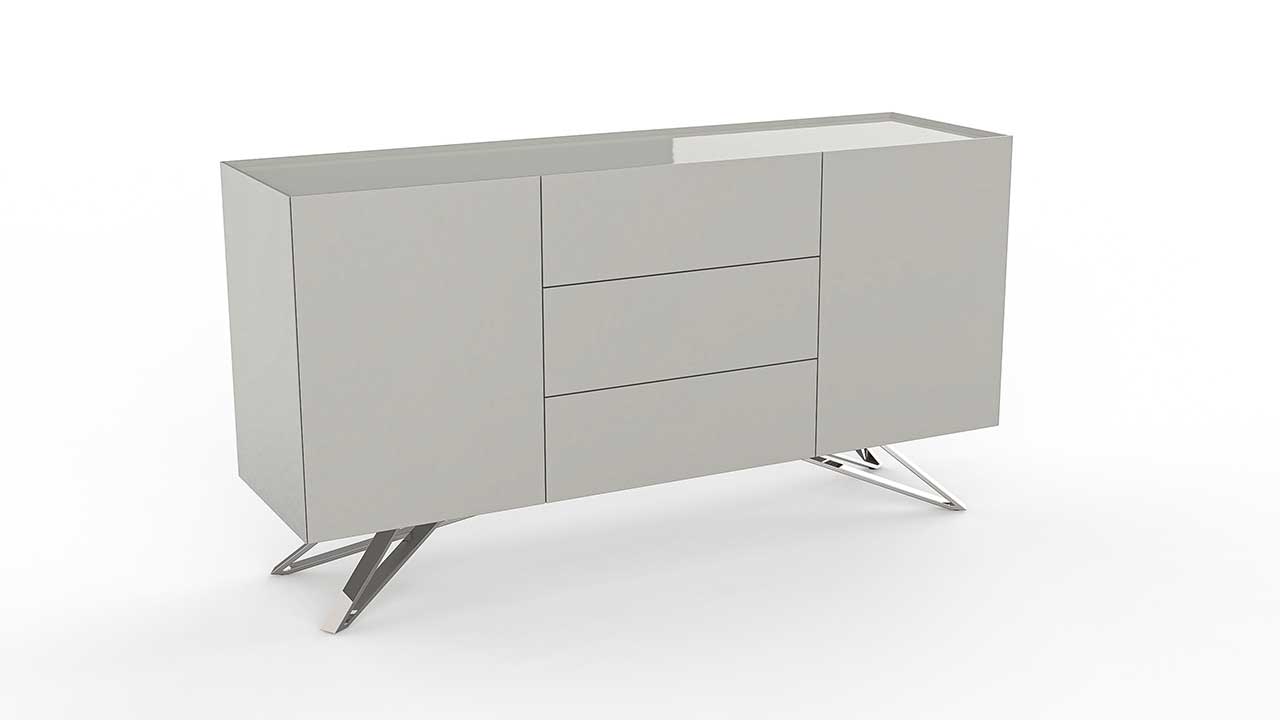 Grey Furniture
The grey furniture found in our reflections range is made of high quality materials and aims to enhance the vibe of your living room or dining room. The chic grey tones found here pair nicely with warm and dark colours. Create a cosy feel and find bliss in our monochrome furniture today. This range includes including grey chairs and grey TV stands that strike a balance between serene minimalism and understated class.
Grey Tables
Relfections grey tables are available in a range of sizes and styles. Classy coffe-tables to make a catch-up over a cuppa more comfortable, or large, extendable dining tables that your whole family will enjoy eating around. Suitable as standalone pieces, or easily dressed up with other items based on personal preference. Discover grey tables in our reflections range today.
Grey Sideboards
Store your clutter in a work of art with our grey sideboards, designed to maximise both space and beauty. You won't believe how sleek your living room or bedroom looks with a new small grey sideboard or grey side table. Available in multiple sizes: choose our large grey sideboard to completely transform a room for the better!