The Balto Furniture Range is expertly handcrafted using Grade-A European solid oak and coloured MDF in a white oil finish. This modern oak furniture range features a curved detailed edge and stylish legs which look simply showstopping. This furniture range will suit any modern and contemporary home, the MDF sections are Available in White or Anthracite so that you can choose a shade to match your interior decor.
The Balto modern oak furniture range is absolutely beautiful but it is also hardwearing which makes it perfect for a busy lifestyle. It also pairs really well with our Como Oak furniture range which brings a modern Scandinavian feel to the home.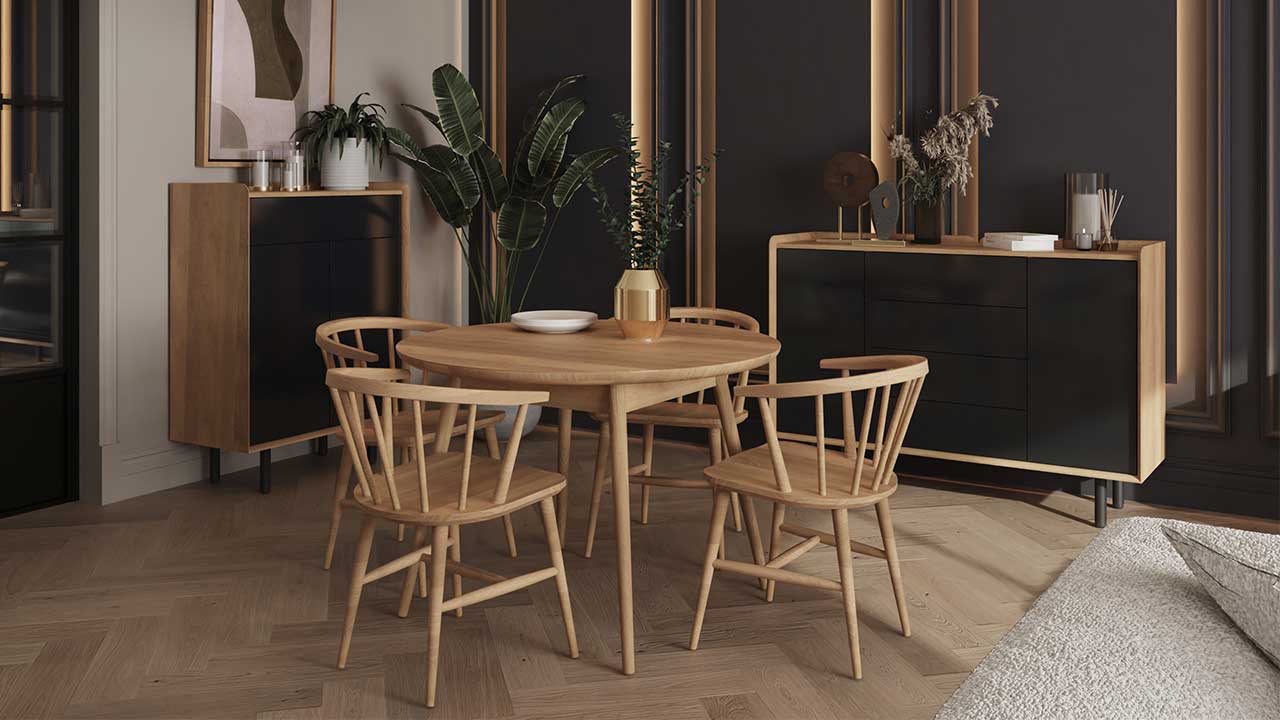 Contemporary Oak Furniture
It is no secret that we all want furniture that will wow any house guest, friends and family alike. But as nice as it is to have contemporary oak furniture within your home it's not always the most practical or robust choice. This is not the case for our Balto Oak furniture range, built with European Solid Oak it is durable and hardwearing and beautifully designed for modern family living. With the modern Balto oak furniture range you no longer need to choose between style and practicality as this range provides both.
Solid European Oak Furniture
Solid European Oak furniture is typically light in colour and is a particularly strong hardwood which makes it perfect for building long-lasting functional pieces as we see in our Balto Oak furniture range. One of the greatest benefits of solid European oak furniture is that it has a wonderful, smooth, high-quality finish and an attractive wood grain which looks stunning once finished and polished.