Farmhouse Style Oak Furniture
Both functional and elegant, the Farmhouse style oak furniture collection creates a warm, comfy feel while being practical and stylish.
Defined by traditional touches like tongue and groove backs and bases, it features steadfast dovetail drawers. The Farmhouse furniture range has beautiful tops with subtle distressing and is finished in a deep lacquer.
The warm solid oak is perfectly complemented by black metal drop handles. Browse living room, bedroom and dining room pieces below.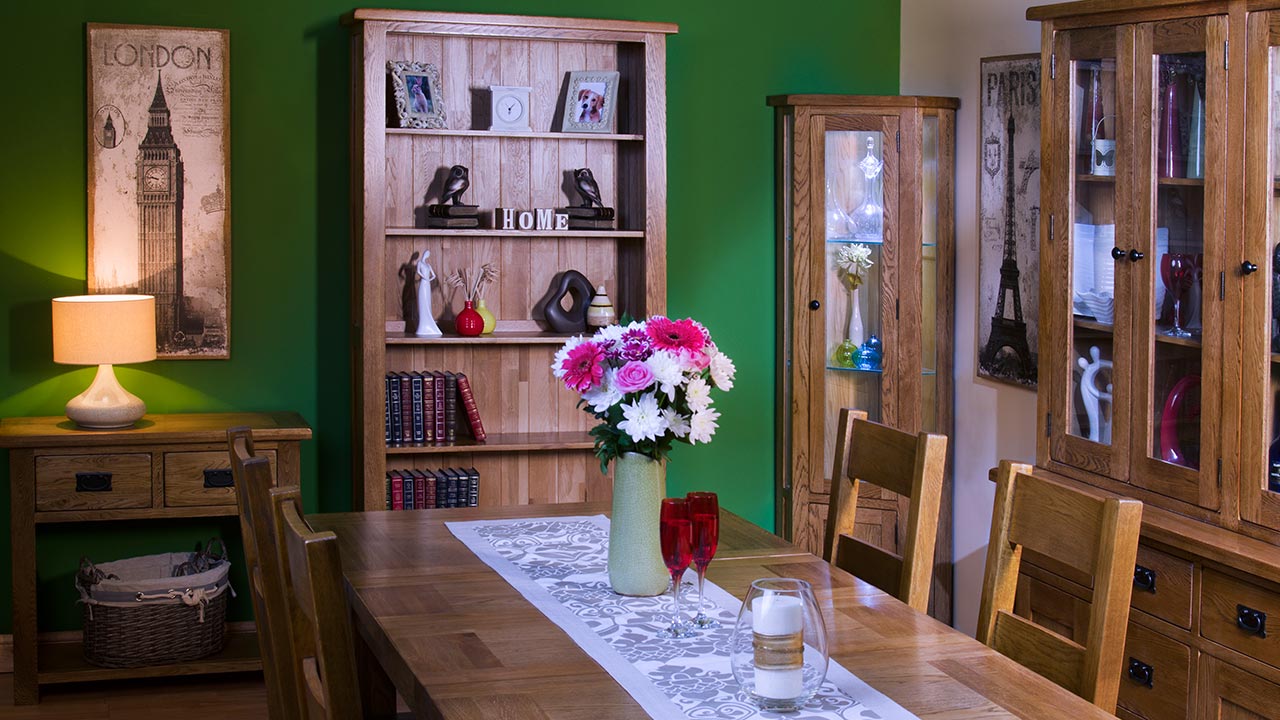 Farmhouse Style, in Warm Solid Oak
The Farmhouse style furniture collection is ideal for fans of our Rustic solid oak furniture, featuring a countryside-inspired design. Crafted from warm-toned solid oak, our Farmhouse furniture range is made to last with long guarantees. It boasts farmhouse details like tongue and groove backs, and metal drop handles.
If you're looking for a deeper shade of lacquered oak, with subtle distressing, try Farmhouse furniture.
The Farmhouse Style Furniture Range
Browse the full range of Farmhouse oak furniture below, including Farmhouse Bedroom Furniture, Farmhouse Dining Furniture, and Farmhouse Living Room Furniture. Perfect for creating a country cottage atmosphere.