Wentworth Oak in Navy Blue Furniture
This range is the perfect combination of country style mixed with elements of modernity. This is achieved through the turned legs of the tables, accentuating plinths of the sideboards and the delicate details carved into drawers and doors.
For blue furniture that will beautify your bedroom and bathroom, we can highly recommend the Chatsworth Royal Blue range.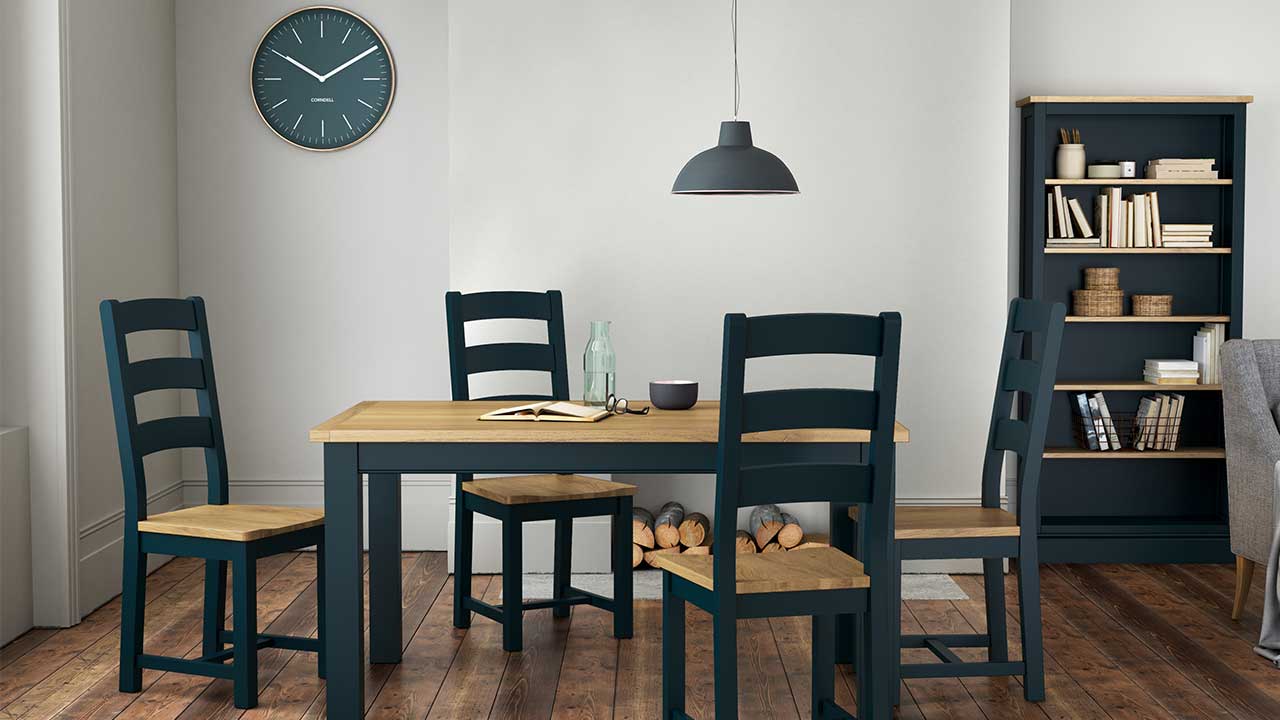 Navy Dining Tables and Chairs
Our Wentworth dining tables combine a natural wooden top with legs painted in a striking navy blue. This style was chosen to radiate quiet sophistication and country-style comfort. It's easy to feel at ease sitting around these sturdy oaks dining sets.
Navy Bookcase and TV Units
If there is any better way to show off your books or your TV, we don't know about it. The combination of a navy blue exterior with unpainted shelves will always look exquisite, without stealing attention from the items you choose to display there.
Navy Sideboards and Small Tables
A beautiful deep-blue sideboard will keep your kitchen or dining room organised and looking classy. Keep cutlery and crockery inside, and decorate the top with family photos or plants. A dining room isn't complete without a solid sideboard made out of thick oak, and we think the Wentworth navy blue are really some of the best you can get.