The Bordeaux Furniture Range is made from American White Oak that features beautiful nickel knobs. The range boasts thick and chunky tops and surfaces to suit its big and bold style and to show off the quality craftsmanship that this range has.
Made with traditional manufacturing techniques the Bordeaux Oak Furniture Range includes quality, soft close adjustable hinges to bring a sense of luxury into your home. Its lacquered finish really adds to the overall quality feel and design of the products within this range.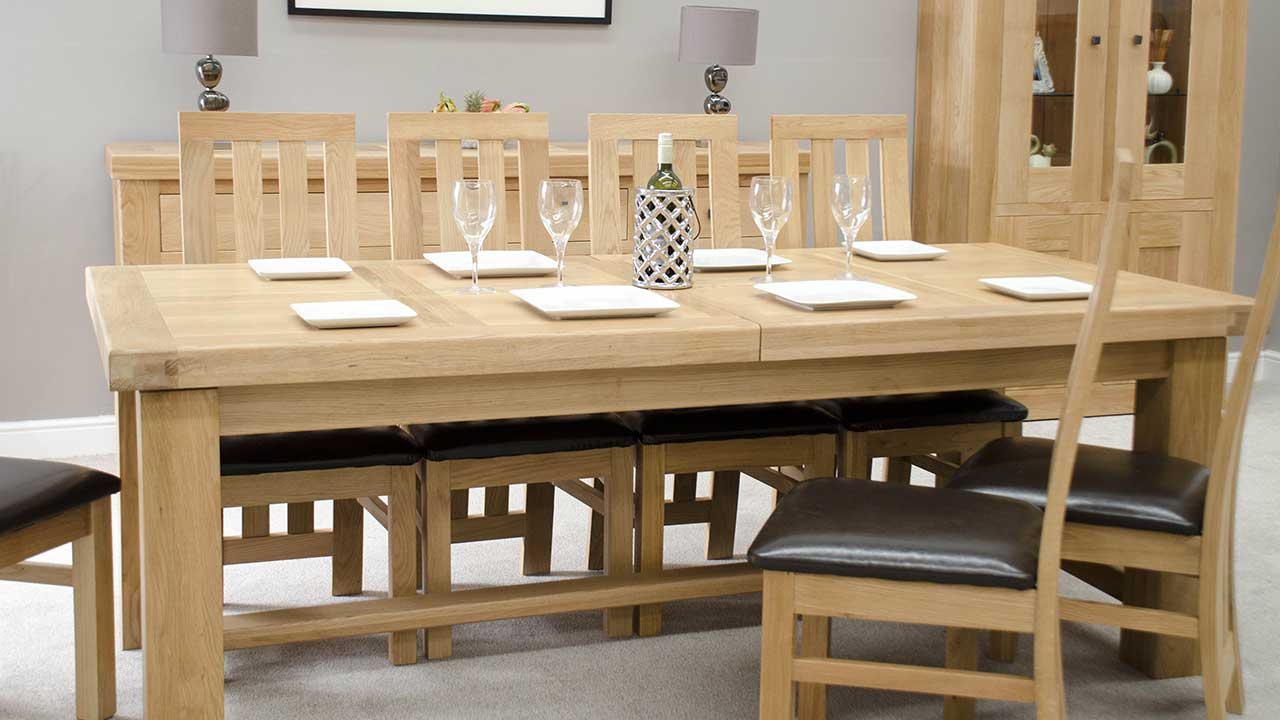 American White Oak
American White Oak has a beautifully light finish that will pair perfectly with any interior design choice and as American White Oak is almost maintenance-free due to its hardwearing waxed finish, you can rest assured that this item will look great for years to come.
American White Oak is a wonderful material to incorporate into a family home, as not only is it durable and easy to care for but it looks stunning in almost all atmospheres regardless of which room you choose to place it in.
Fabric Dining Chairs
The Bordeaux Oak Furniture Range is home to many varieties of fabric dining chairs, with upholstery of many colours and shades you are bound to find a fabric dining chair to match your dining table.
As a dining table is usually the centrepiece of any dining room or kitchen it is important to put lots of thought into its design and investing in some fabric dining chairs to add to your dining set will help you to pull everything together to warmly welcome any diner to your table.