House of Oak offers a beautiful selection of matching bedroom furniture sets in natural wood, white and grey. Create a stylish, comfortable bedroom with our high-quality traditional and contemporary designs.
From Instagram-worthy white and grey, to wooden and mirrored finishes, our stunning bedroom furniture sets are available with 0% finance.
Or view all bedroom furniture including our painted oak bedroom ranges.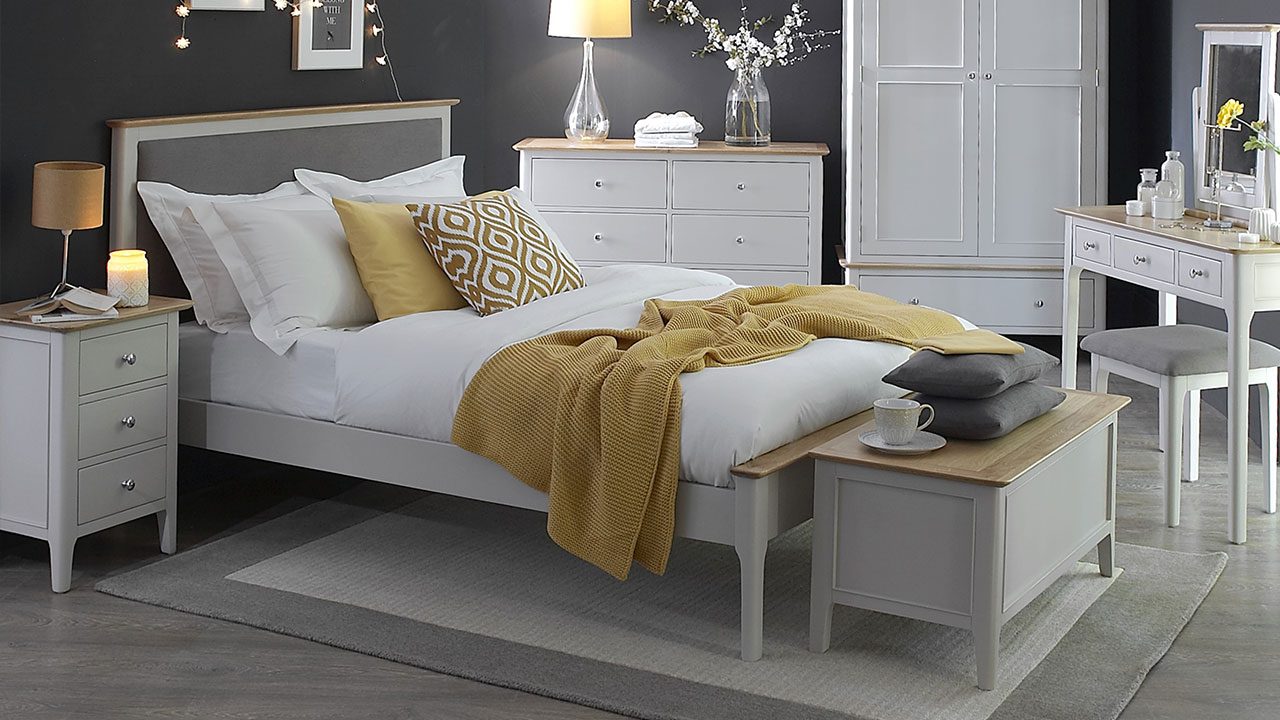 What's included in a bedroom furniture set?
Our bedroom furniture sets include matching beds, storage pieces like wardrobes and bedside tables, and bedroom accessories like mirrors and dressing tables. Create a peaceful and elegant room by buying from one collection, or choose complementary collections for a more eclectic look.
White bedroom furniture sets
White bedroom furniture is one of the most popular trends in interior design. From shabby chic, to the bedrooms of top Instagram influencers, white bedroom furniture is an instant way to add elegance and light to a room. Our handpicked white bedroom furniture sets are both stylish and sturdy.
Grey bedroom furniture sets
From light mist to dark slate, our grey bedroom furniture sets are perfect for creating a trend-led bedroom. Grey is here to stay, and our designs offer the pinnacle of style and quality. Choose from the classic Sussex range, the curved and classy Chelsea, or Cumbria - a dark grey bedroom furniture set.
Creating an industrial style room? A dark grey bedroom furniture set will add drama, while light grey is ideal for creating a calming environment.