Oak Bedside Tables & Cabinets
Complete your bedroom with a pair of beautiful oak bedside tables or beside cabinets. As well as being highly practical, bedside tables provide symmetry and balance to your room. Explore our selection of oak bedside tables in a range of styles, with or without drawers. Painted white, cream, and grey options available. See also our oak lamp tables.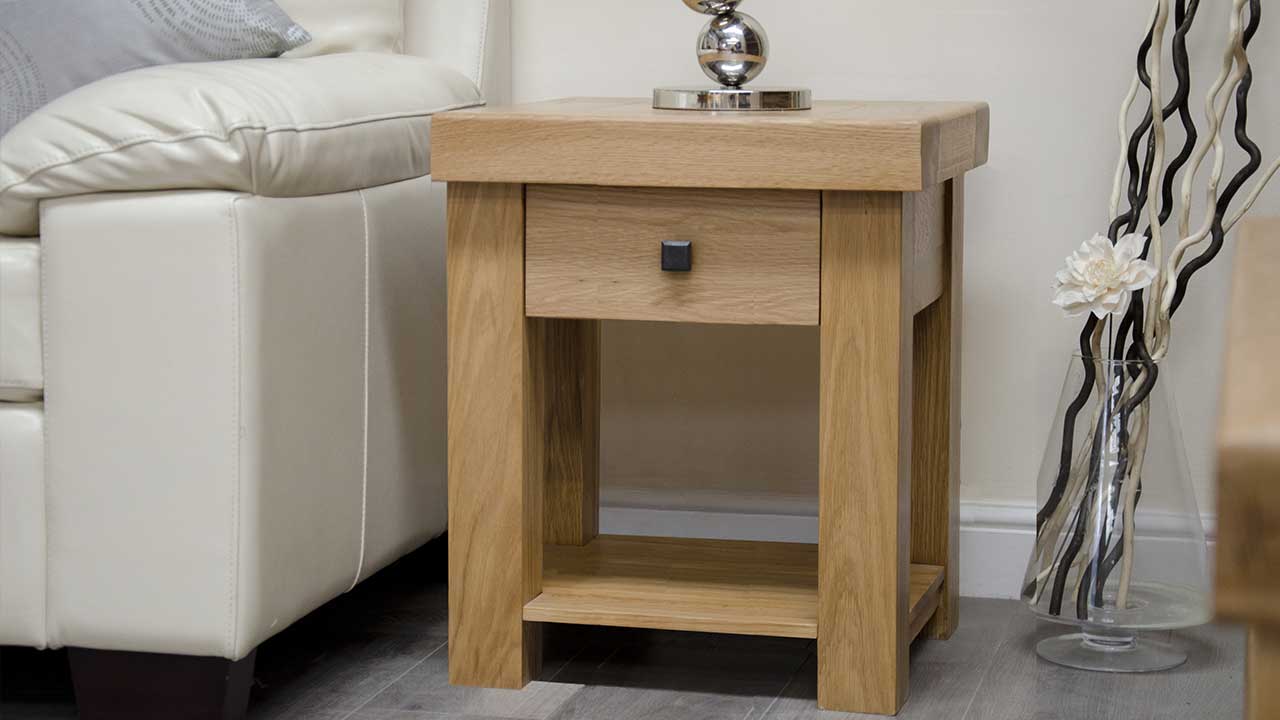 Oak bedside tables elevate any bedroom
A pair of matching bedside tables to sit on either side of your oak bed is a tried and true way to elevate your bedroom. As well as being highly practical, a bedside table on each side of your bed is neat and completes the bedroom perfectly.
How to choose the right oak bedside table for you
When you're choosing an oak bedside table, consider what features you would find it helpful to have. Do you need an oak bedside cabinet with a three drawer design, or one drawer with a large shelf space for storing books or your slippers? What colour are the other items of furniture in your room? Do you need a light oak bedside table or a darker oak bedside table?
We have a huge range of solid oak bedside cabinets and tables so you can find the perfect design for your bedroom.
High quality solid oak bedside tables
All of of our bedroom furniture is specifically chosen to meet our high standards of quality, style, and design.
Browse the full oak bedroom furniture range today.