The essential bedroom storage solution, our oak chests of drawers are selected for their quality, functionality, and beauty. Available in an extensive range of shapes, sizes, and designs, we offer solid oak drawers to suit any tastes from rustic to modern. A range of small, tall, extra wide, extra large, and painted white and grey designs available.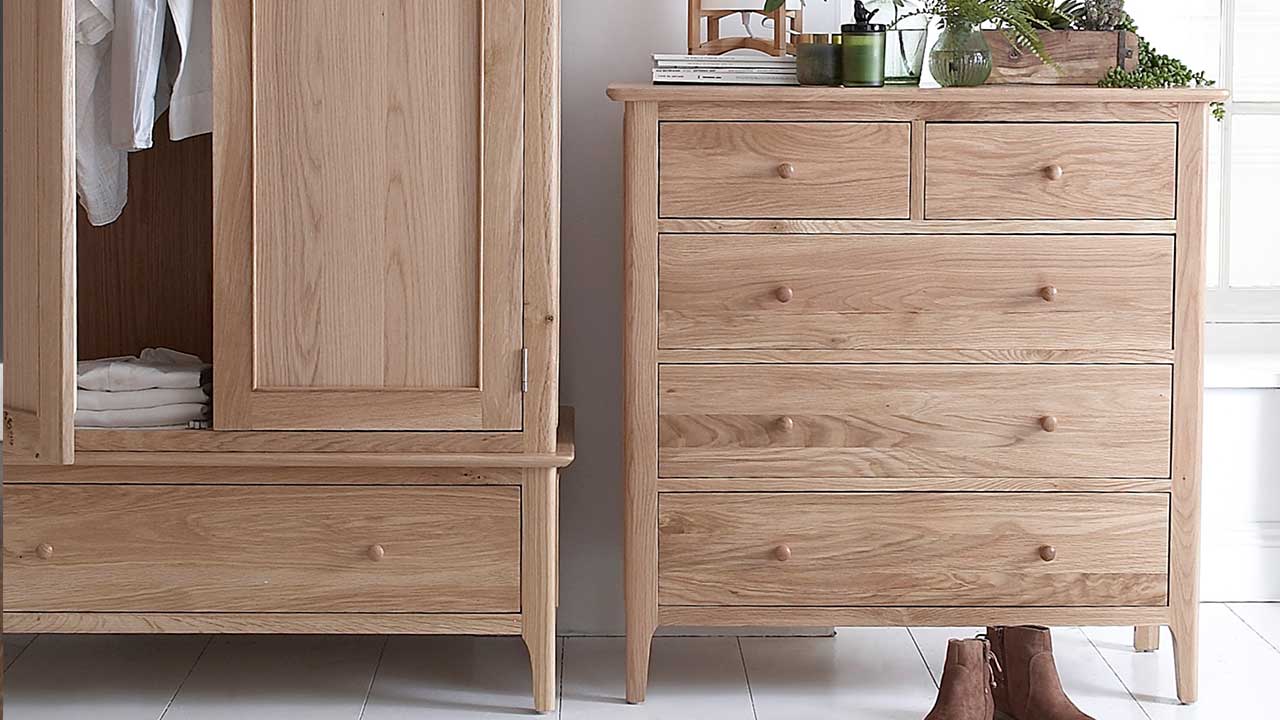 Every bedroom needs a chest of drawers, and as an essential bedroom item, we think it's important to invest in quality. All of our oak bedroom furniture is carefully selected to meet our high standards in quality and design, and with a selection of ranges to suit various tastes, we hope you can find the perfect chest of drawers for you.
A solid oak chest of drawers brings functionality and style to your bedroom. Made from solid wood material, all the chests of drawers we have available at House of Oak are durable and will last for years. We have a huge range of sizes on offer too so you can find the perfect chest of drawers for your bedroom no matter how much space you have. From a small to extra large oak chest of drawers, discover your new favourite today.
It's not just for the practicality that we love these chests of drawers: oak is stylish and looks brilliant in every setting. It is one of the most versatile woods. This means that it comes in a massive range of different colours and finishes from light oak through to painted, in grey or white.
Browse all of our oak bedroom furniture online, or visit us in-store to see the quality first hand.