House of Oak offers a carefully selected range of oak dressing tables and matching dressing table stools. Complete with drawers and with or without a mirror, our solid oak dressing tables come in a range of classic and modern styles. Browse a range of vanity and make-up table designs and colours including natural light and dark oak and painted white, cream, and grey.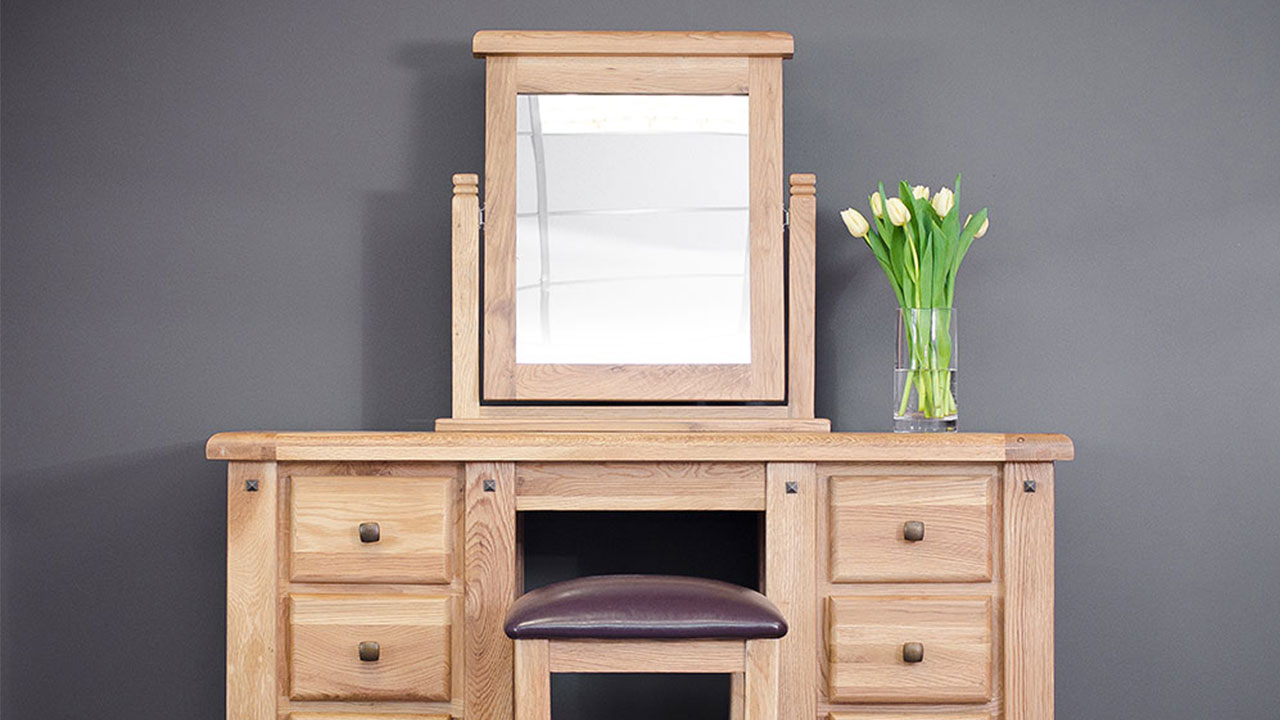 Our oak dressing tables - also known as vanity tables - are designed for optimal comfort, function, and style, for you to put on your make-up. With or without a mirror, all our dressing tables belong to their own oak bedroom set, so they can seamlessly tie-in with the rest of your bedroom furniture.
A solid oak dressing table is a fantastic investment as the durable material means it will last for years to come. Oak is a timeless classic. It isn't just the quality that endures; in ten years time your new dressing table will also remain as fashionable and stylish as it is today.
We have classic oak, light oak, and painted oak dressing tables to suit every taste and to enable you to find the dressing table that matches the rest of your bedroom furniture. As well as standard solid oak tables, we also have sets that include a stool and/or mirror to make it easier than ever to get what you want.
Browse our full range of oak bedroom furniture online today, or visit us in-store.