Upholstered & Fabric Beds
Explore our range of sumptuous and elegant fabric beds, in pink, grey and champagne shades. With a luxuriously soft velvet finish, our upholstered and fabric beds represent the height of comfort and style.
Choose from tufted wing-back and sleigh bed frames, with the option of drawers and ottoman storage. Or browse our solid oak beds here.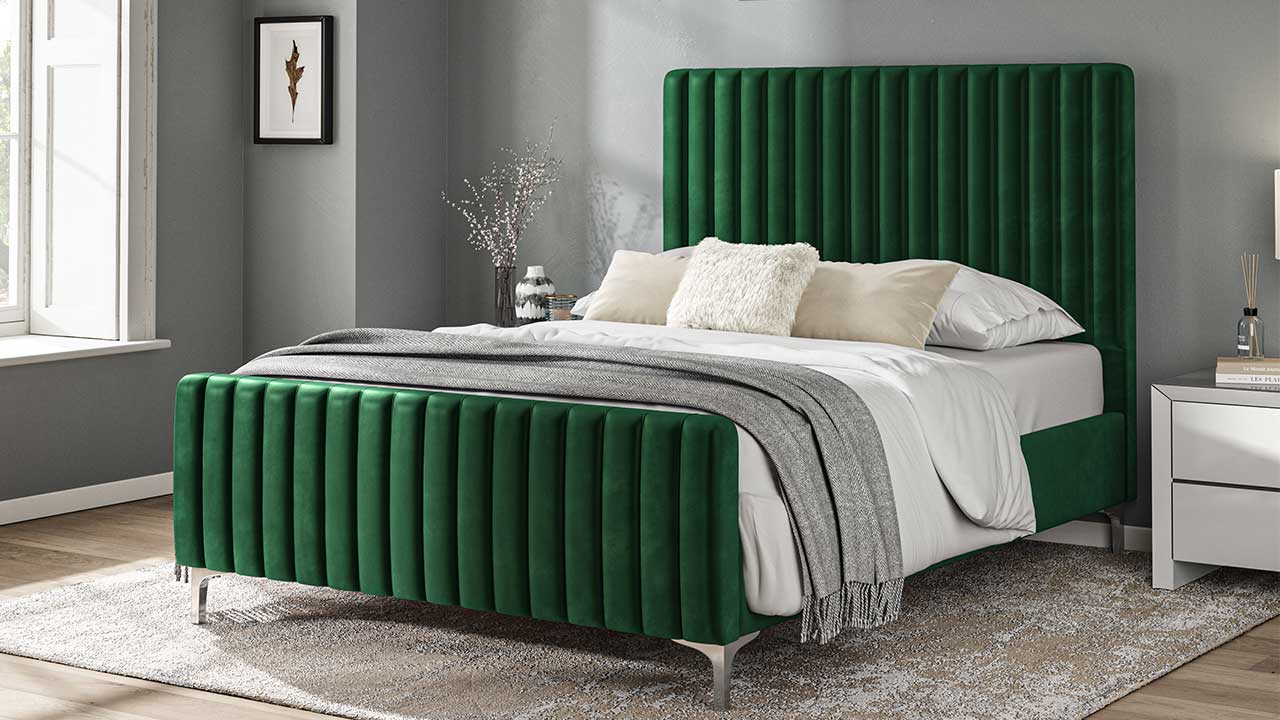 Luxurious upholstered and fabric bed frames
Our upholstered bed frames add comfort and sophistication to any bedroom. Available in a range of sizes including super king, our fabric bed frames look and feel luxurious. Made from high-quality materials, they're a softer option than our solid oak beds, but no less eye-catching or steadfast.
Soft velvet fabric in Pink, Grey and Champagne
Create an Instagram-worthy bedroom with a crushed velvet bed. Add a rosy glow to your room with a pink velvet frame, or a touch of class with champagne. Our bestselling grey velvet bed frames come in a range of styles - they work with a wide range of contemporary colour schemes and decor.
Classic wing-back and sleigh bed shapes
Our luxury fabric beds come in a range of shapes. Choose from the intimacy of a wing-back bed frame, which encloses you on either side, or a classic sleigh or scroll back bed frame. You can add even add more sparkle with diamante detailing or luxury buttons, depending on the look you want.
Practical hidden drawer and ottoman storage
Our velvet upholstered beds also come with the option of storage. Look out for smart storage solutions like hidden drawers, or even a bed that unfolds like an ottoman. You can rely on our fabric storage beds to be beautiful and practical, using quality craftsmanship and components.
Love our luxury upholstered beds? Get free delivery and returns, and 0% finance if needed.