Solid Oak Headboards
Our range of solid oak headboards are perfect for providing comfort and elevating the look and feel of your bedroom. Our range is small but essential for any bedroom, practical and well made our solid oak headboards will give you that extra finish you're looking for.
In 3ft and 5ft sizes to complicated single or double divan-sized beds, our solid oak headboard frames can accompany a bed frame of any size and fit well in any room regardless of decor or style choices.
Single Bed Oak Headboards
Single Bed Oak headboards can transform a single bedroom and give it a luxurious feel paired with a good mattress, a cosy duvet and lovely bed accessories such as blankets, pillows and throws you can be sure that you can achieve the welcoming feel of a master bedroom. Single Bed Oak Headboards are available in our oak headboard range and available to order and purchase online or in-store today.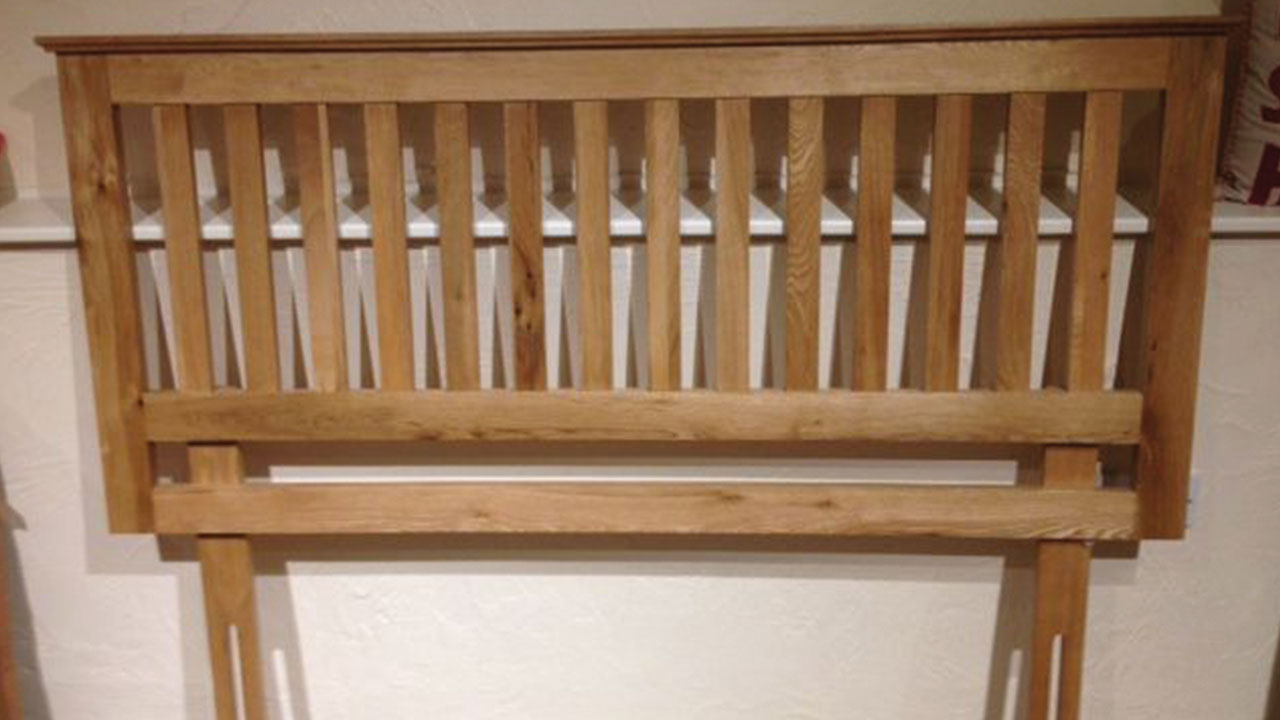 Oak Headboards
A headboard is an optional style accessory to place at the top of your bed, it is completely fine to decide not to have one but for many, it helps to finish off the overall look of a bed and their bedroom and can help to create a cosier atmosphere. Oak headboards will provide your bed with additional support and will help to protect the wall from abrasion.
Usually, Oak headboards are as wide as their accompanying mattress size or sometimes 2 to 4 inches wider. It is important to remember that you will need 2 inches of additional space on either side of your bed to install an oak headboard to your bed.