Our beautiful oak wardrobes are carefully selected for their quality and style. Available in a range of designs, we offer one, two and three-door solid oak wardrobes, with or without mirrors. Explore our selection of single, double, and triple wardrobes in natural wood finish or painted white, cream, or grey.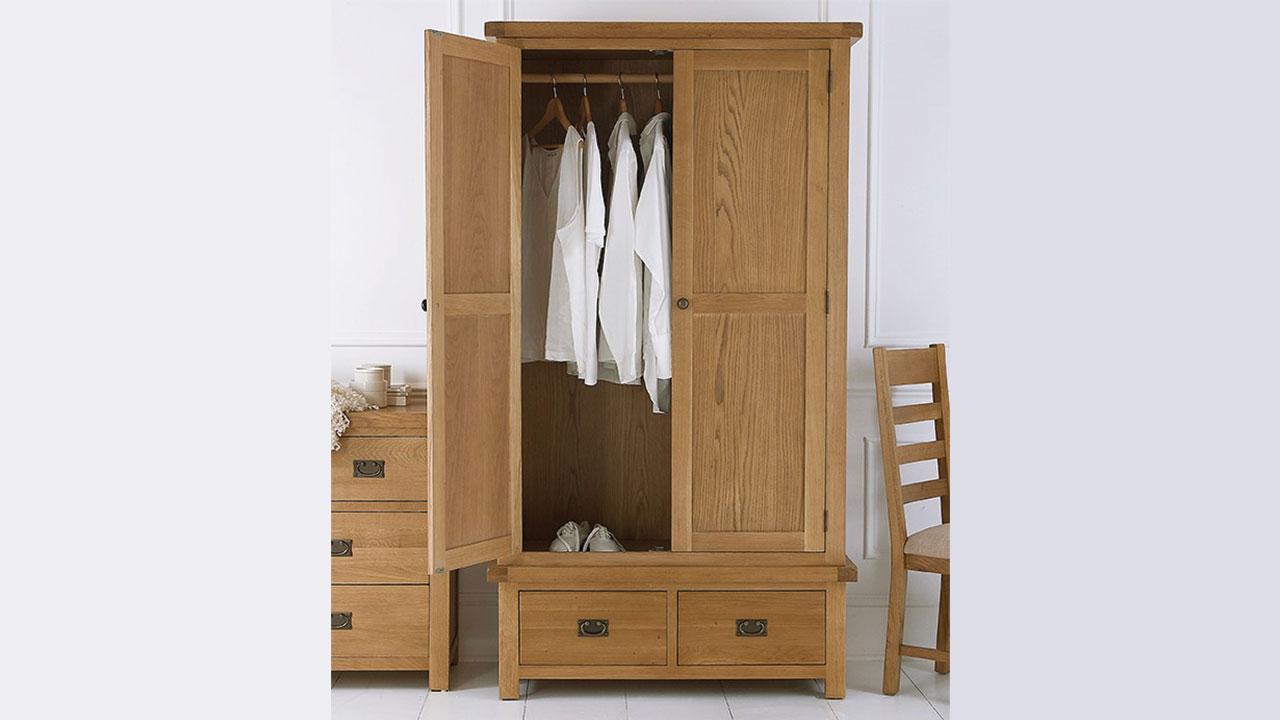 A solid wardrobe is fundamental to creating a tidy, organised, and peaceful bedroom. Standing tall in the corner of your room, our stunning oak wardrobes allow you to store your clothes in the best way possible. Carefully selected for their quality and design, you'll find that it's simply a joy to open your wardrobe each morning with our beautiful oak pieces.
We have a range of different sizes available including single, double and triple oak wardrobes and in a range of different colours. Oak is one of the most versatile wood materials, which means it can be stained and finished in different ways. Thanks to this versatility, we can offer solid oak wardrobes in classic, dark and painted colours.
As well as oak, we also have a selection of pine wardrobes that are ideal for those who love the colouring and pattern of this style of wood.
Buy online or in-store, and browse our full range of oak bedroom furniture.