House of Oak offers an extensive range of oak dining chairs from our oak dining furniture collection. Made from high-quality oak, our dining chairs come in a range of classic and contemporary styles. Designs include slat, cross, button back, and laddered backs. Upholstered fabric, cushioned, and leather options are available in solid light, dark, and painted oak.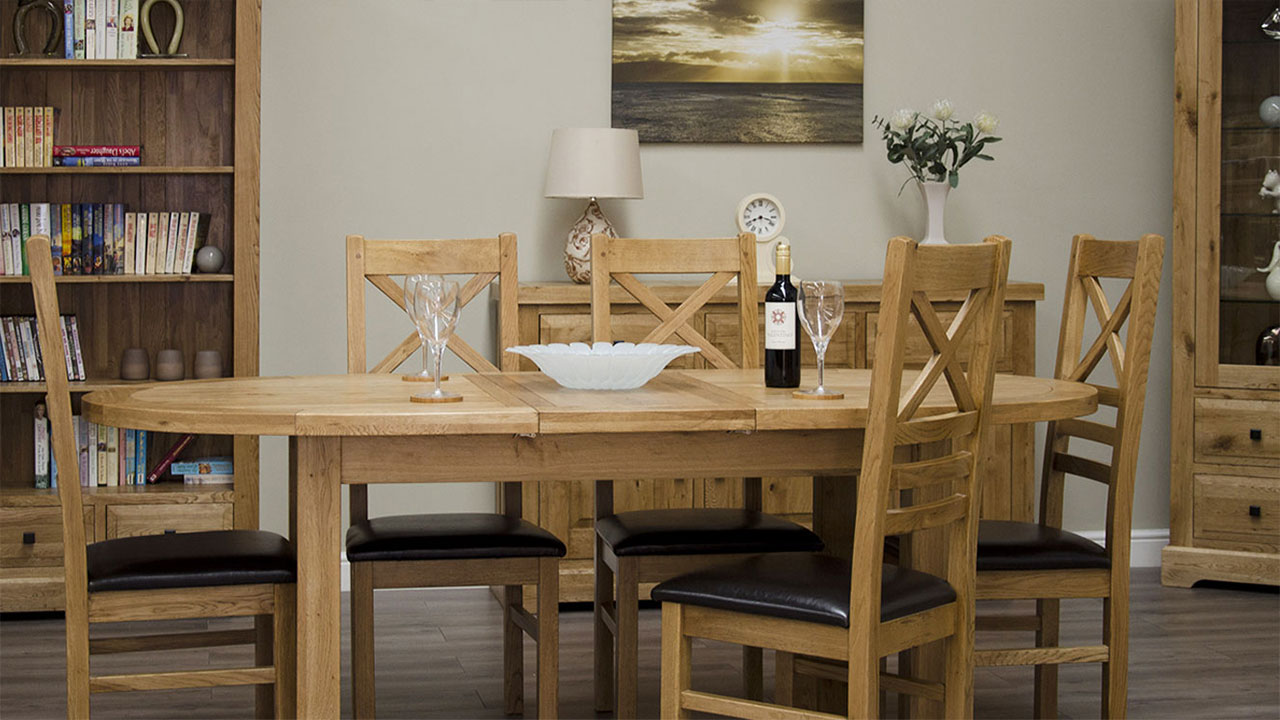 Our beautiful, sturdy oak dining chairs are selected for comfort, quality, and design. Perfect for gathering the family around your oak dining table, our wide selection of dining chairs each belong within one of our beautiful oak dining sets. With sets to match a wide range of tastes and styles, we aim to offer the perfect oak chairs for any dining room.
We have dining chairs with fabric and leather upholstery, as well as painted dining chairs with white or grey options. With House of Oak, there's a chair to match your dining table, or to suit your other furniture, no matter what your style.