The focal point of any dining room, our solid oak dining tables are made of the highest quality natural oak. Browse our range of oak tables in round, oval, and rectangular designs, from the chunky Pandora range to the minimal and light Oslo range. We offer several large and extending dining tables to accommodate the whole family.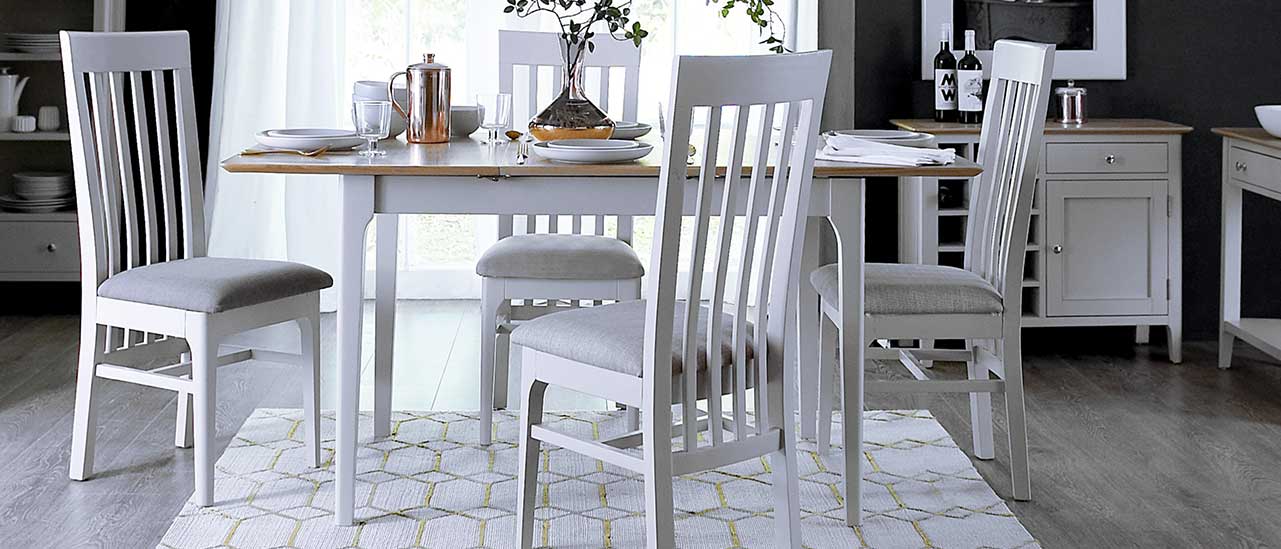 Mealtimes are a time for sharing, and our beautiful oak dining tables are ideal for gathering family and friends around. With a wide range of styles and designs, from rustic, to classic, to contemporary chic, we aim to offer the best in oak furniture for any taste.
The importance of a dining table cannot be overstated - it's the heart of the house and the centre of family life. Therefore your dining room, and your family, deserves the best. A solid oak dining table can last for decades and is one of the most worthwhile investments you can make for your furniture. From feeding your family every day to celebrating with friends, your dining table will see you through many stages of your life.
If you have the space, a large oak dining table can seat loads of people and is ideal for hosting. However, extending tables can make a great compromise when you have a house that's tighter on space but you still want the flexibility to entertain lots of people.
Small round tables are ideal for couples or smaller families. Round dining tables are more space effective that their square counterparts so are a popular choice for apartments or smaller kitchen-diner rooms.
Make sure to check out our sets of oak dining chairs to match.