Oak Breakfast Bar and Bar Stools
Browse our stylish oak breakfast bar tables and wooden bar stools. Available in both painted and wood finish, our breakfast bar tables and stools are perfect for a busy family kitchen. Our bar tables and bar stools come hand-selected by House of Oak for their superior quality and design.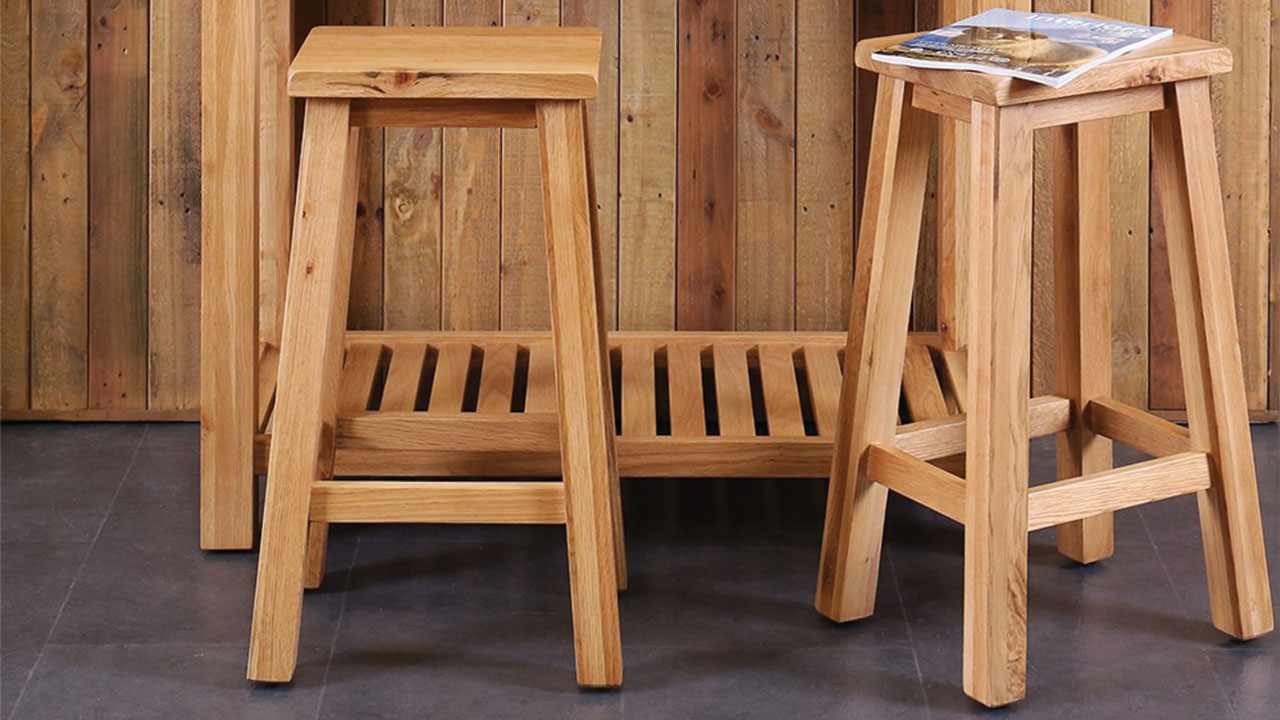 Breakfast bars are both convenient and chic, and in beautiful oak, they look the part too. Perfect for a quick snack or for casual dining, breakfast bars are suited to modern, metropolitan life.
Kitchen bar tables are ideal for creating extra dining space in your kitchen, perhaps in addition to a seperate and more formal dining room. The extra seats make the perfect space for casual meals, or to give someone a perch while they chat to the chef! They create an inclusive and easy space for family life.
Wooden breakfast bar tables are ideal for smaller spaces, helping you to use your room effectively and still have a stylish eating area that doesn't fill the whole kitchen. Oak breakfast bar stools are designed to tuck under the tall tables for neat storage without clutter. Whether you have a modern apartment or a country kitchen, wooden bar tables maximise space and add a touch of the contemporary.
Browse all our oak kitchen furniture.