House of Oak offers a wide selection of beautiful oak kitchen tables. Whatever the size of your kitchen, and whatever the size of your family, we've got a table to match. With a number of styles and designs available, we stock rectangular, round, oval, and extendable tables in high-quality solid oak.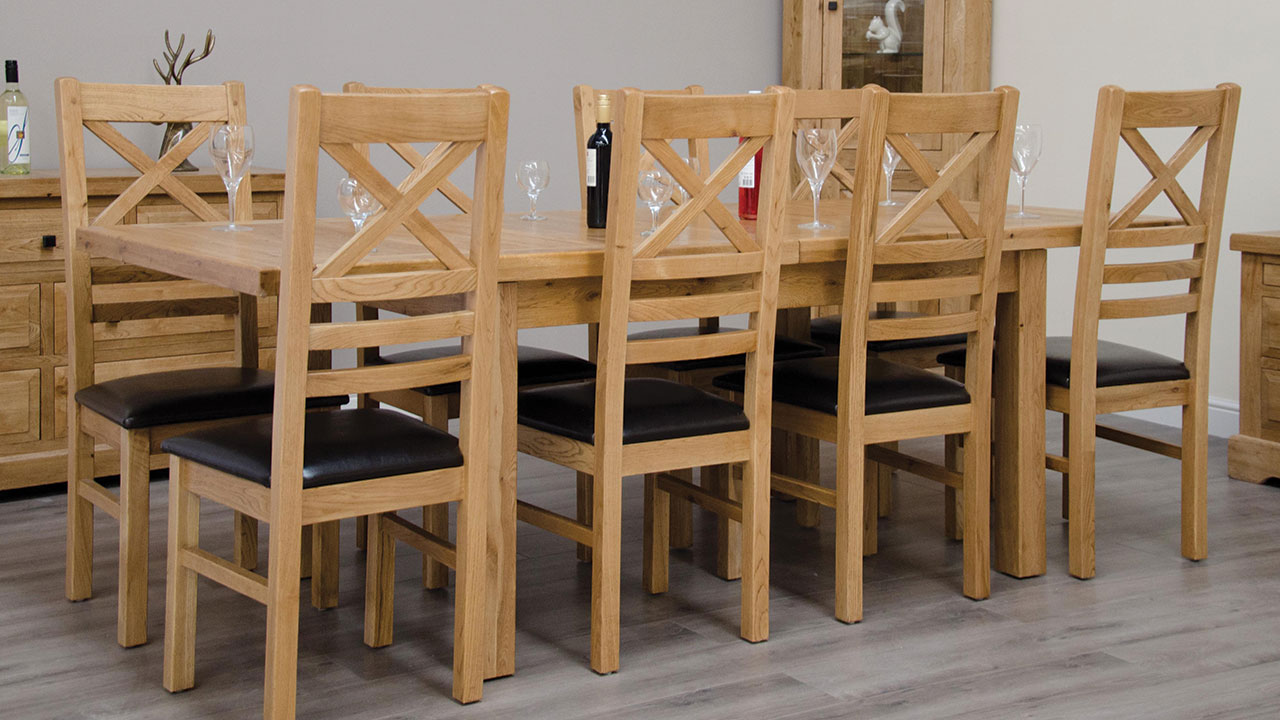 Mealtimes are important, and we love to know that you'll be gathering family and friends around our carefully selected oak kitchen tables. All of our furniture is chosen to meet our high standards of quality and design, which means it's intended to give you years of use and enjoyment. If you're shopping for a kitchen table, why not also see our matching sets of oak kitchen chairs?
If you often entertain guests, an extendable kitchen table can be a fantastic idea. As it's simple to slot in extra panels, you can have a small kitchen table that makes moving around your kitchen day-to-day easy, but can be made into a large table for when you're hosting guests. An extendable table is the perfect compromise for smaller households that still like a party!