Available in a range of styles, our oak bookcases are sturdy and hand-selected for their superior quality and design. We stock solid oak shelves in large, tall, and narrow designs, optionally coming with built-in doors and drawers. Explore our range of oak bookcases and free-standing bookshelves below, in natural oak or painted white or grey.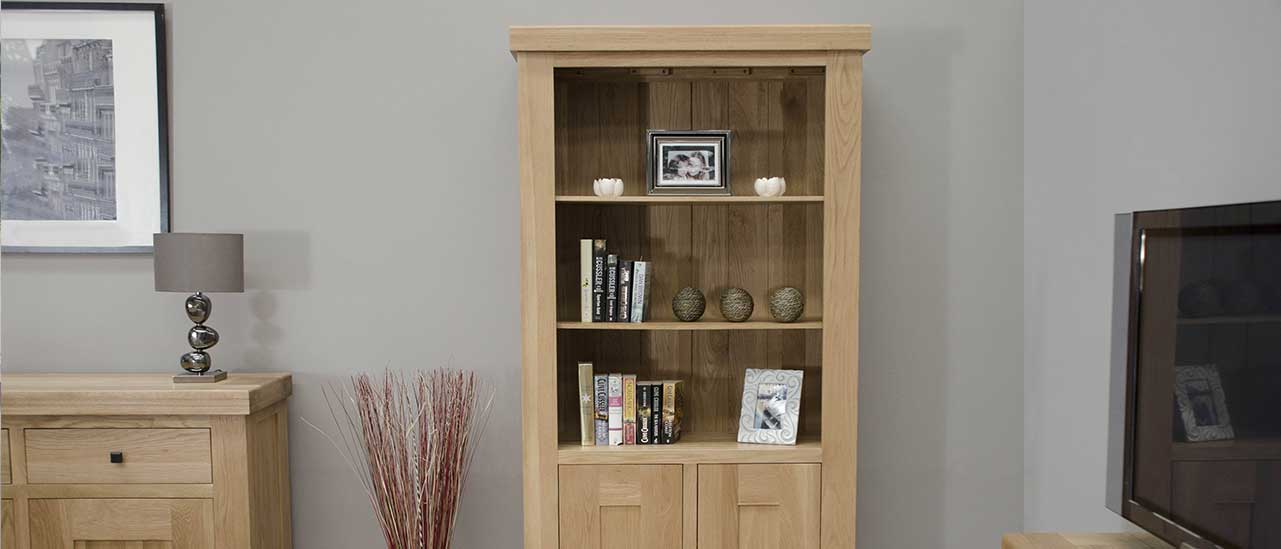 Oak bookcases elevate a room
There are few things more beautiful than a bookcase full of books. A well-stocked bookcase symbolises education and learning, and elevates any living room or home office. But with all that weight, quality furniture is vital. That's why we stock only the sturdiest, best-designed oak bookcases.
Oak bookcases for all sized book collections
Some of our favourite items are large oak bookcases. They are majestic examples of beautiful real wood design and make for the perfect way to display your collection of books, CDs or other items. However, our small oak bookcases are elegant and classy, and are ideal for smaller spaces or smaller collections.
If you're looking for an oak bookcase with doors to give your books extra protection, explore our items above or find an oak display cabinet that might work even better!
Browse our full range of oak living room furniture.