House of Oak offers a carefully selected range of beautiful oak office furniture for your home. In both classic and contemporary designs, we stock a range of solid oak desks, office chairs, and filing cabinets to kit out your home office in style. Browse a range of sets and styles, including light, golden, and dark oak, and either solid wood or veneer finishes.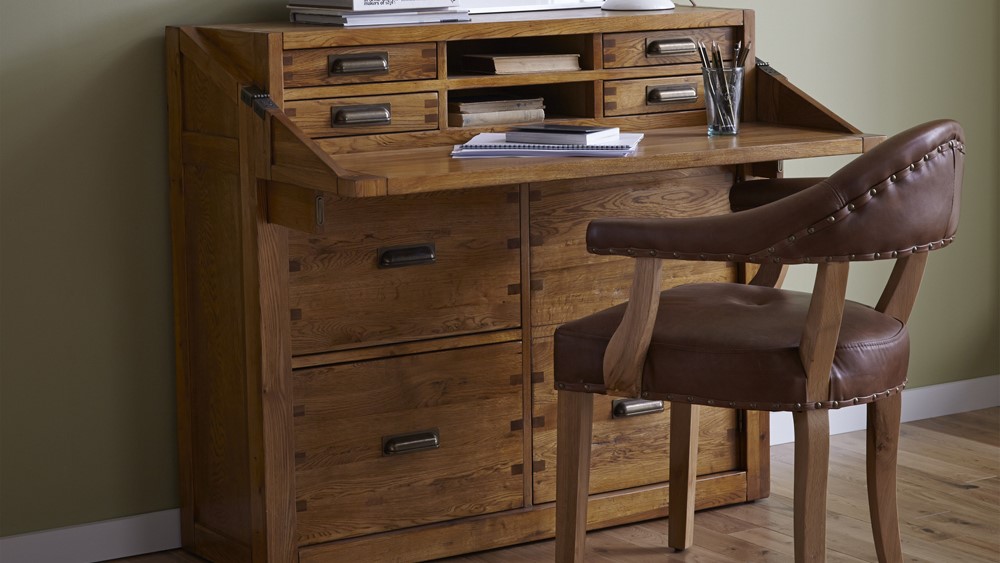 If you've got work to do at home, then a good home office is essential. A sturdy desk for your computer and a comfortable chair are the basics of your home office furniture needs. Made from beautiful oak, we think our that our writing and computer desks are perfect to help you get down to business in comfort and style.
Complete the look with a bureau, filing cabinet, and printer cabinet in natural oak. We offer a fantastic range of classic and modern styles from rustic, to country living, to contemporary Scandinavian chic.