Keep your living room or hallway tidy with an oak coat rack. It's a simple yet effective way of storing your coats, and the best way to keep your hallway, porch, or living room uncluttered from bulky outdoor wear. Browse our range of coat hooks below.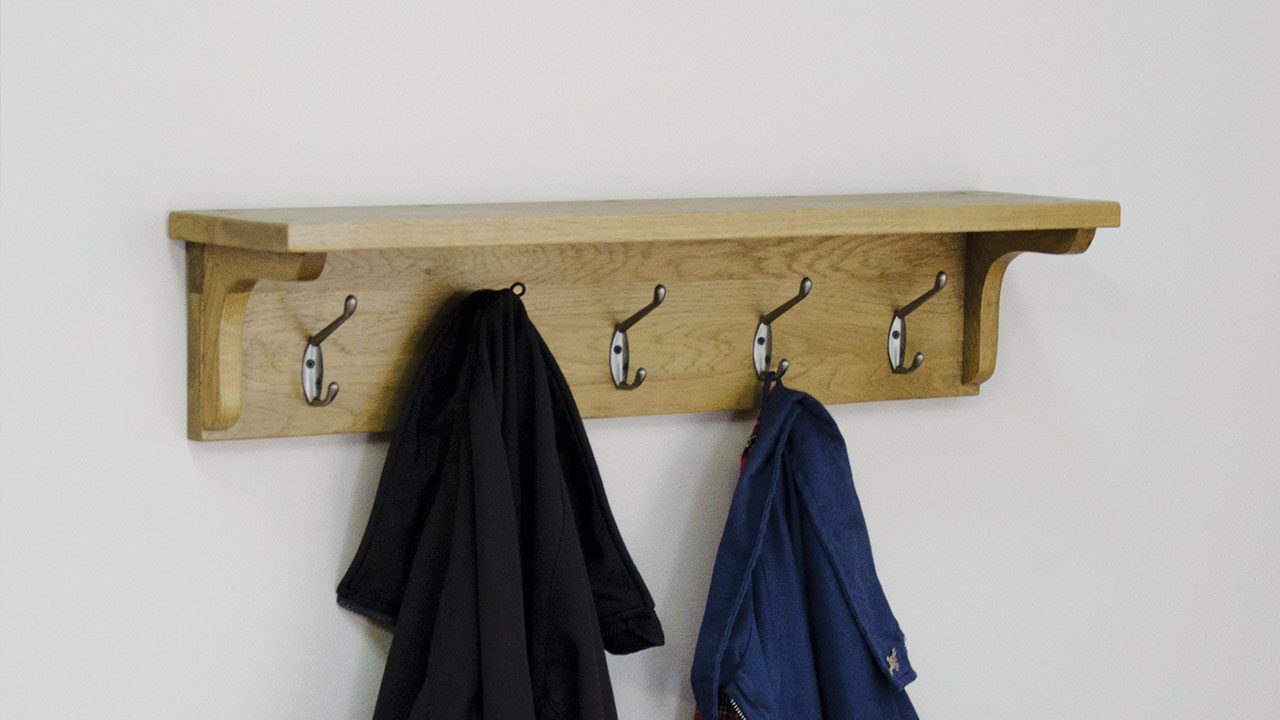 20cm Height x 90cm Width x 20cm Depth

Save
£30

16cm High x 75cm Wide x 16cm Deep

Save
£20
Coat hooks and coat racks are ideal for convenient and practical storage of your outerwear. Made from beautiful natural oak, and available in a range of styles, we aim to stock the perfect coat hooks for whatever way you style your home. On your way out? See also our oak hall tables.
Oak coat hooks keep your utility room, entrance way, kitchen, or even living room tidy. Hanging coats on a rack or hook, also helps to keep them in good condition, ensuring that moisture isn't trapped against the material and the coat can breathe. It's the perfect storage option for coats and jackets.
We have oak coat hook sets that can be fixed to walls, but we also have larger coat rack units that combine hooks with boxes to store the rest of your outerwear from shoes to wooly hats!