No living room is complete without a coffee table. We offer square and rectangular oak coffee tables in rustic and modern styles, and sizes from small to large to extra large. In natural light oak, or a painted white or grey, we also offer oak coffee tables with storage and drawers. Browse the hand-picked House of Oak coffee table selection below for the best in quality and design.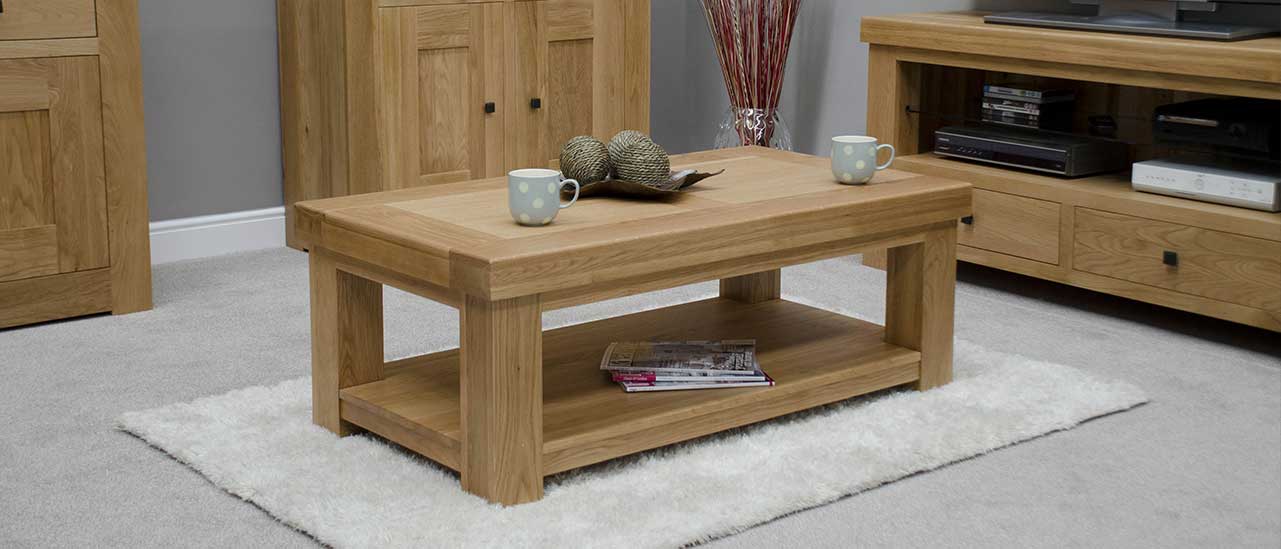 With drawers, a shelf, or with a simple, minimal design, we offer oak coffee tables in a wide range of stunning styles. Paired with the rest of your oak living room furniture, these tables will help you to kick back and lounge in luxury. All of our oak furniture is carefully chosen to meet our highest standards of quality and design, so we hope you'll find the perfect table for your home.
We have a range of sizes available so you can find the right table no matter what the style of your room and the space you have. We personally love our range of large oak coffee tables as they are great for highlighting the beauty of real wood and giving you plenty of surface space in your living room. However, the smaller items in our collection exemplify beautiful design and look fabulous in living rooms of all sizes.
Living room coffee tables look great in classic oak, but equally classy and timeless when painted. We have grey, dove grey and white coffee tables available, all with further options such as drawers or a bottom shelf.
While oak coffee tables are some of our most popular items, we also stock loads of other real wood designs. From reclaimed elm through to pine coffee tables, we've got something for everyone.