Crafted from North American White Oak this attractive, eye-catching collection will bring an added twist of elegance, beauty and class to your home. Boasting clean straight lines, stylish white oak panels and dovetailed drawers. Our Keswick Oak furniture range will bring in an added warmth through its natural oak tones which are further enhanced by our modern square metal handles and our protective light lacquer finish.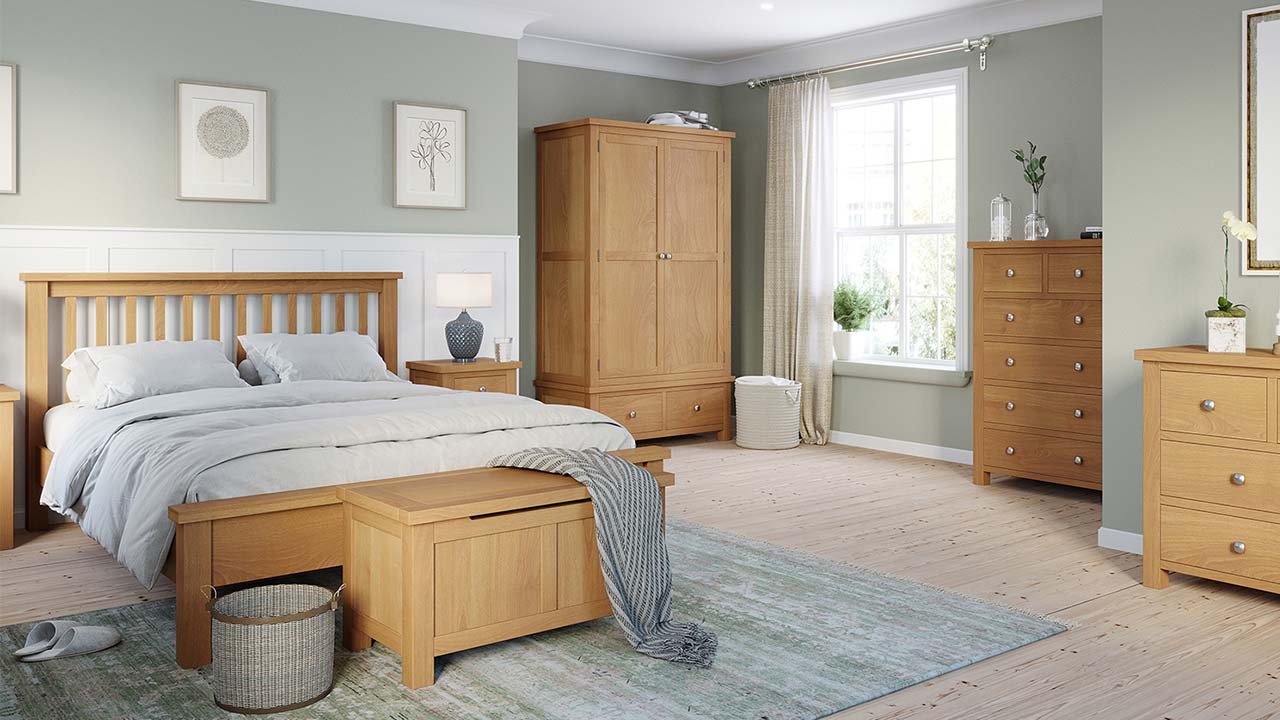 Oak Display Cabinet
A striking key feature of our Keswick Oak furniture collection is our oak display cabinet we have a range of sizes available so that it is possible to slim-line if needed whilst still benefiting from having an oak display cabinet in your room. Glass panels encased in our beautiful white oak offer the perfect view for visitors to take in and appreciate each trinket and the personal item you choose to take pride of place there. They offer the perfect platform for you to showcase your hobbies and collections and can really help give a personal touch when decorating a room.
Oak Dressing Table
Another beautiful piece within our Keswick Oak collection is our oak dressing table with a matching stool and well-made mirror it is hard not to like this oak dressing table. Finished with our protective light lacquer it will withstand daily or frequent use and won't damage easily. Having an oak dressing table in your room and giving yourself the dedicated space to get ready in the mornings is a little gift to yourself and will help to add a splash of class and elegance to your daily routine.