Our Portman Oak Furniture Range is a beautiful light oak furniture range made for modern houses. This collection offers chic styles and lots of flexibility with different sizes of extendable, butterfly and circular tables.
The Portman Oak Range is made from a mix of solid oak and selected oak veneers to give a combined style that has substance and is built to last. This collection truly is made for family living.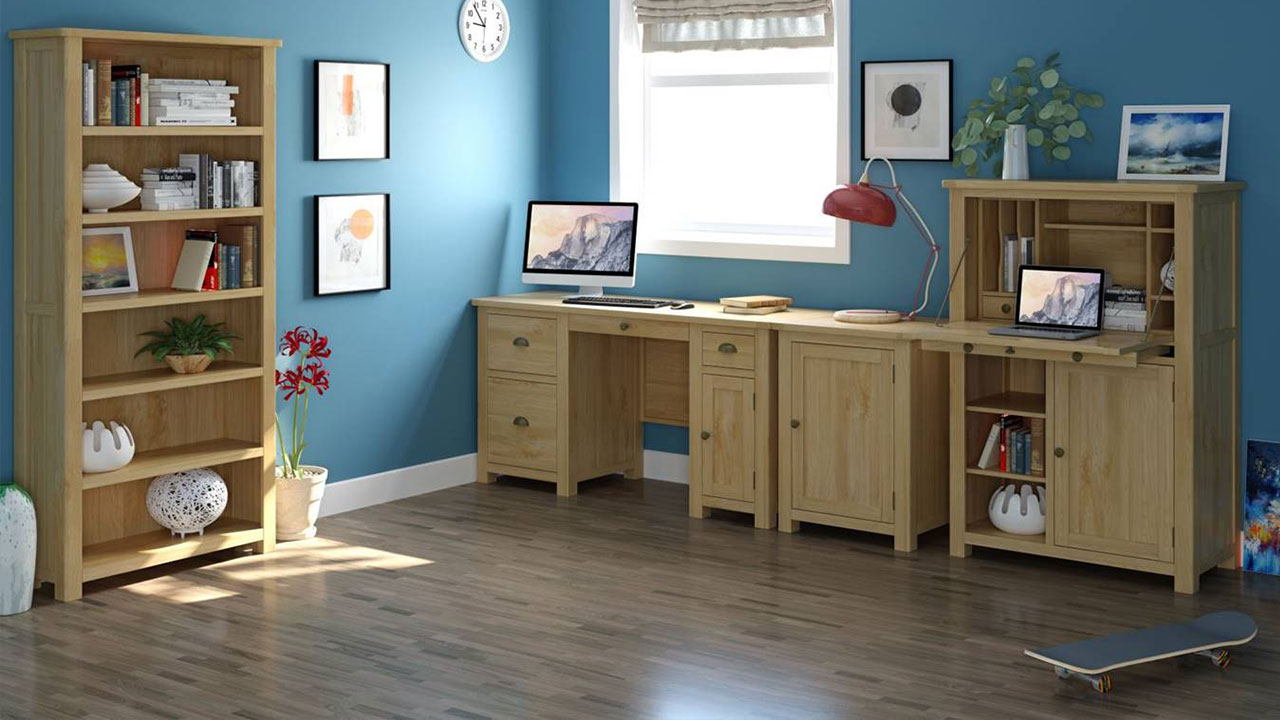 Small Oak Desks and office furniture made to last
The Portman Oak collection includes a range of home office furniture together with a gorgeous small oak desk that is perfect for an office environment or as a useful addition to any living space or bedroom, wherever you prefer to work, our small oak desks are the perfect working companion with lots of storage space and spacious offerings for leg room.
The Portman Oak desk is a lighter, neutral shade of oak which means it will easily fit into any space regardless of existing decor choices.
Oak TV cabinets and media stations for modern family living
Another excellent feature of the Portman Oak range is the Oak TV cabinets which would make for a perfect media station feature within the family living area.
With lots of storage space to help you to hide away game consoles, remote controls and sound bars or speakers the oak tv cabinet makes for the best sturdy, long-lasting furniture piece to place in a living room.