Ambleside in Ivory Furniture
Create a warm, comfortable feeling in your home with our Ambleside in Ivory furniture range. Each piece within this range is individually crafted from high-quality solid wood. The Ambleside furniture range is designed specifically to create a cosy atmosphere and welcoming living environment. The range features sculpted tops and plinths and is painted throughout in a neutral colour palette so that these furniture pieces would be welcome in any home.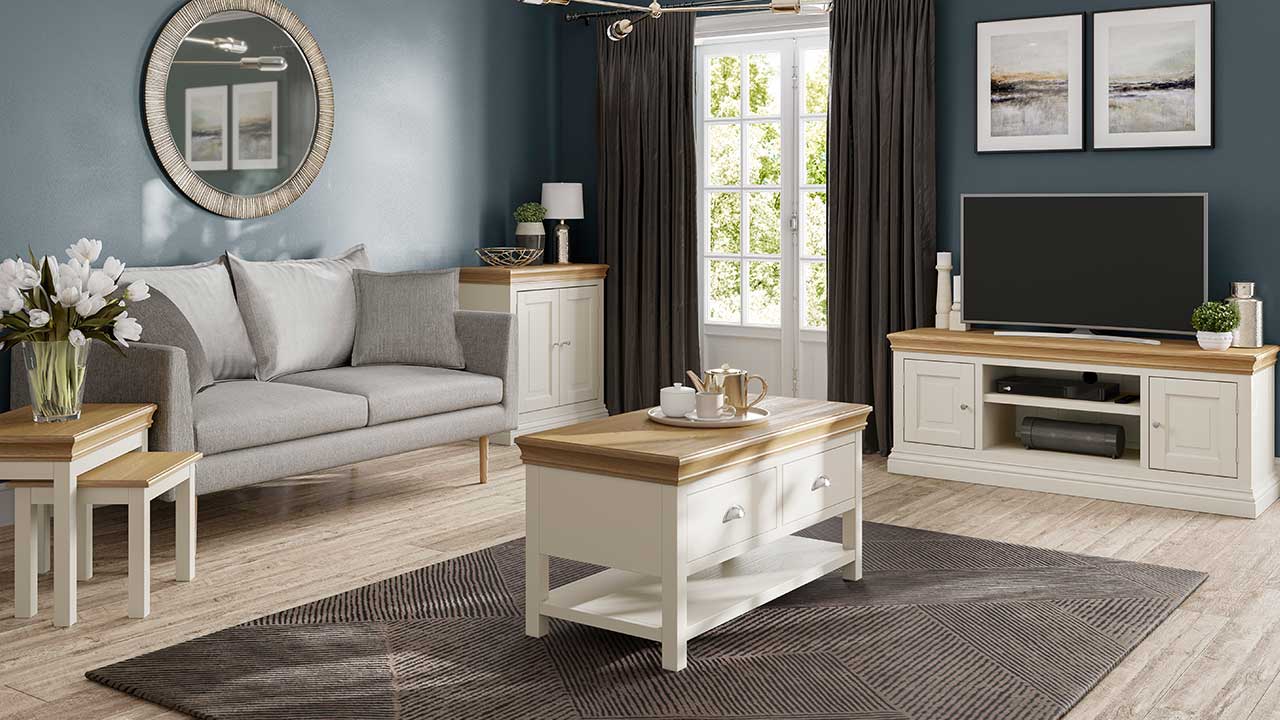 Painted Wooden Furniture 
Our Ambleside in Ivory painted wooden furniture range is finished in a beautiful white colour and topped with neutral oak surfaces and oak accents to create a charming, fairytale look throughout this stunning collection. Painted wooden furniture will provide smoother surfaces and finishes, unlike their bare wooden furniture counterparts. This can be a big plus in a modern household where you would like the homely feeling of having wooden furniture whilst still maintaining the contemporary look and feel of your home. 
Painted Oak Furniture
Our Ambleside in Ivory range is made from painted Oak making it a very durable and worthy investment for your home. If looked after well and maintained once purchased these pieces are bound to last you well into the future. Great for a family environment or a home with pets this durable collection will survive all kinds of home environments. Classic and cosy, each piece of our Ambleside in Ivory furniture range will be sure to take pride of place in your home.