Coniston Solid Oak Furniture
Our Coniston Oak furniture range is a modern oak collection of furniture with a wide choice of options available. Crafted from sustainably sourced North American white oak and traditionally constructed with modern techniques this range really is beautiful to admire. Boasting dovetailed drawers, tongue and grooved backs and bases and wonderful brushed steel handles all finished with our protective light lacquer there really is something to behold within this collection.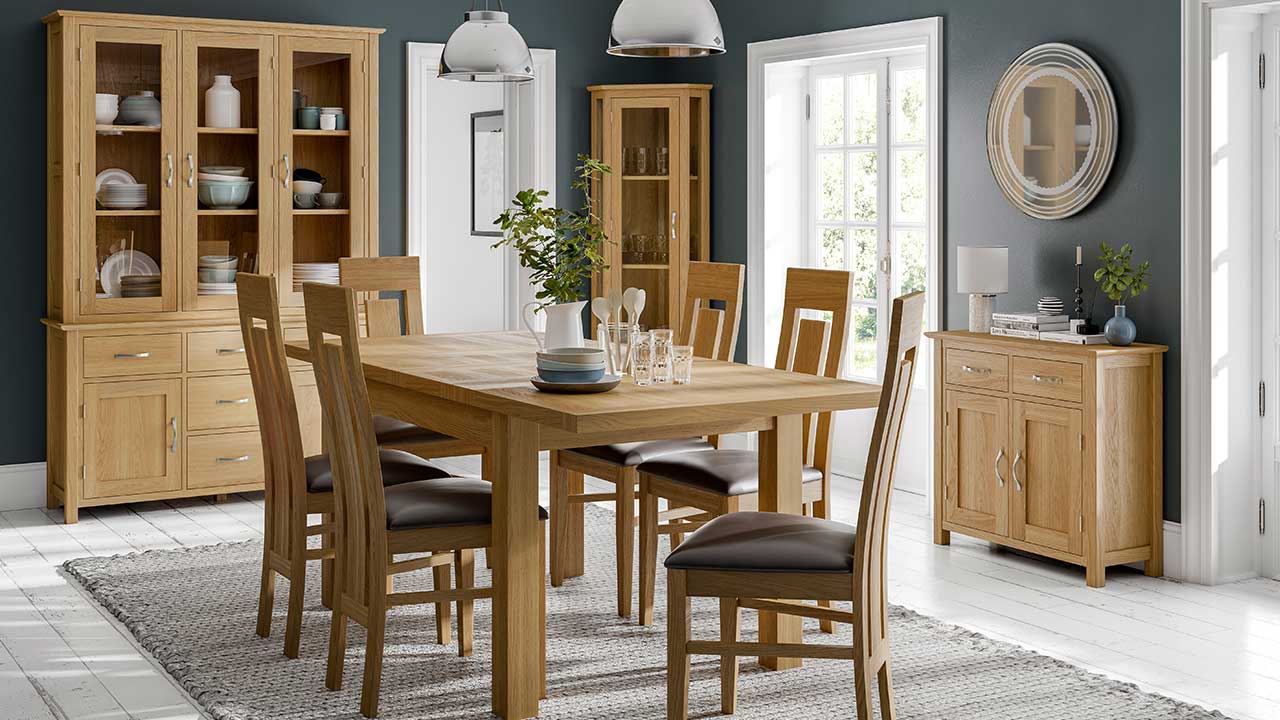 Large Dining Table
One wonderful element of our Coniston Oak furniture collection is our choice of large dining tables, perfect to seat the whole family or to host friends and family on regular occasions. We also have a choice of extending large dining tables for those who want a choice between floor space and additional table space, they offer all of the benefits of a large dining table but can then be neatly reduced in size when not in use, to accommodate the space. Finished with our protective lacquer our Coniston oak large dining tables are hardwearing and stylish.
Rustic Dining Table
For those who are wanting more of a farmhouse dining experience, our Coniston oak furniture collection offers beautiful rustic dining tables to help you to achieve that overall country cottage look. Made from North American white oak, our pieces in this furniture collection have a homely rustic feel with a gorgeously modern twist, this offers the perfect opportunity to invest in a rustic dining table that will surely become the centrepiece in any kitchen or dining area. Our rustic dining table sets have a lot to offer and are definitely something to be admired.