Keep your bedroom tidy with an elegant yet practical oak blanket box. Perfectly designed to sit at the foot of your bed, a solid oak blanket box is great for the storage of cushions and bedding. Browse our blanket boxes in a wide variety of sizes from small to large, and designs from rustic to modern. Painted white, cream, and grey options, and upholstered ottomans available.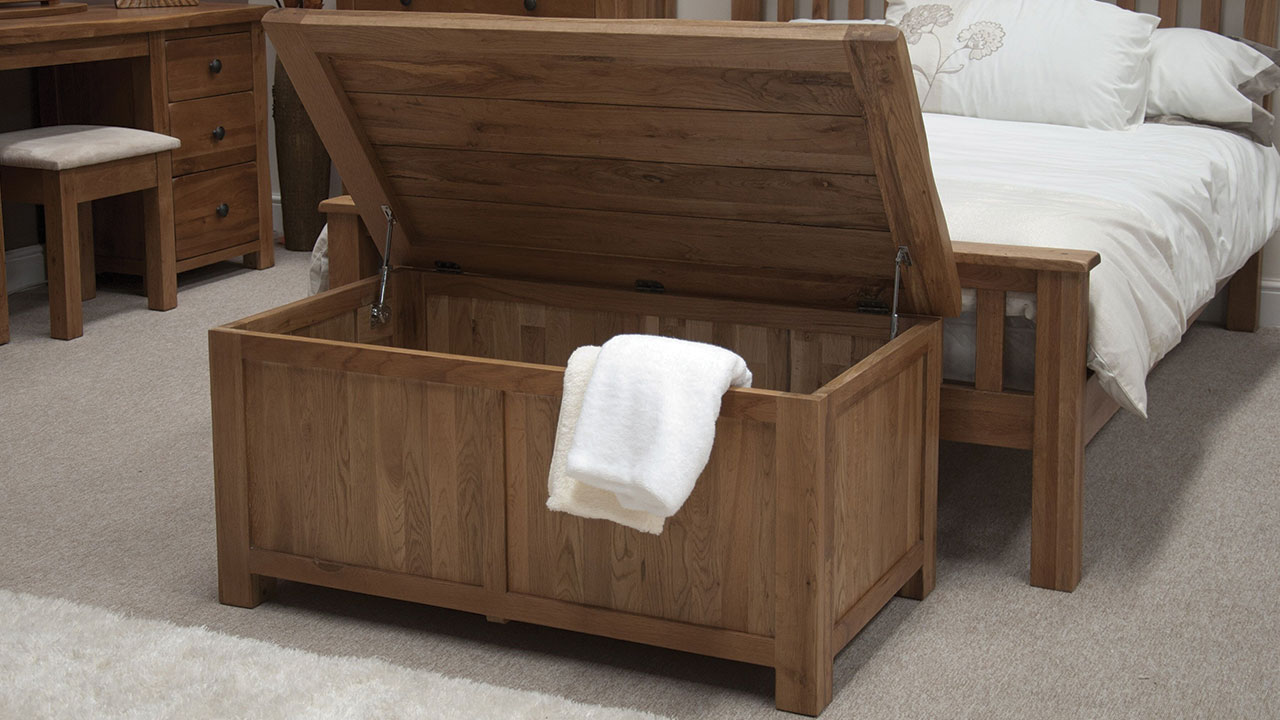 Blanket boxes, also known as ottomans, are the elegant and practical way to store spare blankets, cushions, duvets, and sheets - especially in the summer months when you don't need so many layers to keep you warm!
Made from solid oak, every one of our blanket boxes are designed with longevity in mind. If you buy a storage solution from House of Oak, you can rest assured that it will look brilliant years down the line.
As well as solid oak blanket boxes, we also have a collection of upholstered ottomans. These can be used for a huge range of different purposes from storing blankets to being a comfortable seat.
Made from high-quality natural oak, our ottomans and blanket boxes will sit beautifully at the end of your oak bed, rounding off the room visually, and providing a storage solution that looks great.