We offer a range of oak bedroom mirrors to suit a variety of tastes. Whether it's to add space or light to your room, or for use on your dressing room table, House of Oak stock a range of freestanding, wall-mounted, or dressing table oak mirrors for your bedroom.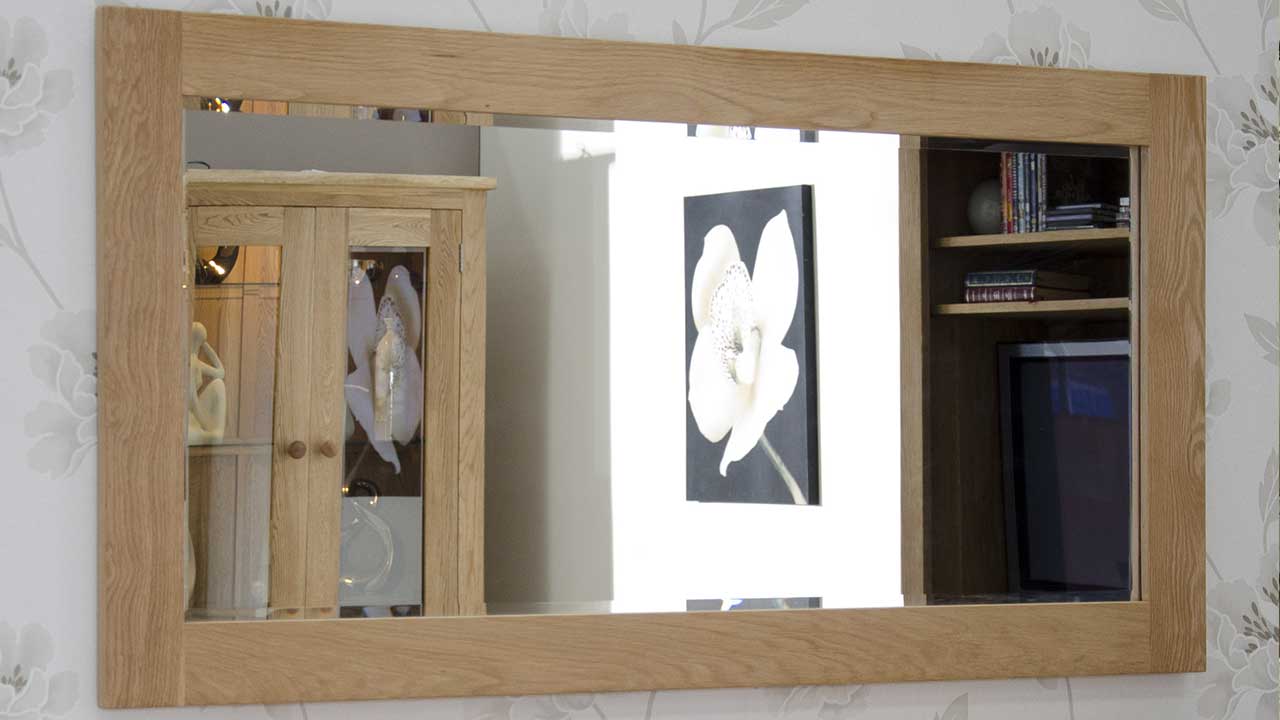 Almost every room can benefit from the addition of a good mirror. Our oak framed mirrors are selected for their quality and style, and promise to bring a sense of space and light to your bedroom.
Mirrors are a fantastic way to add to your interior design. They help to complete the look of a bedroom, give the illusion of additional space and add more light. An oak mirror is a brilliant choice as the beautiful oak material can be used to complement other furniture, bring some natural tones into your bedroom or, if you choose a painted oak mirror, finish off the colouring of your room.
Oak is a great material as it's extremely durable and looks brilliant in almost any space. We have a huge range of different designs from free standing mirrors through to small wall hangings. Choosing the right size is also essential. Depending on where you want your bedroom mirror to go, it should be the right size to add balance, complement furniture and create symmetry in your room.