House of Oak offers a wide selection of oak chairs for your kitchen. We stock a range of classic and contemporary designs, hand-selected for comfort, quality, and style. Browse our extensive range below.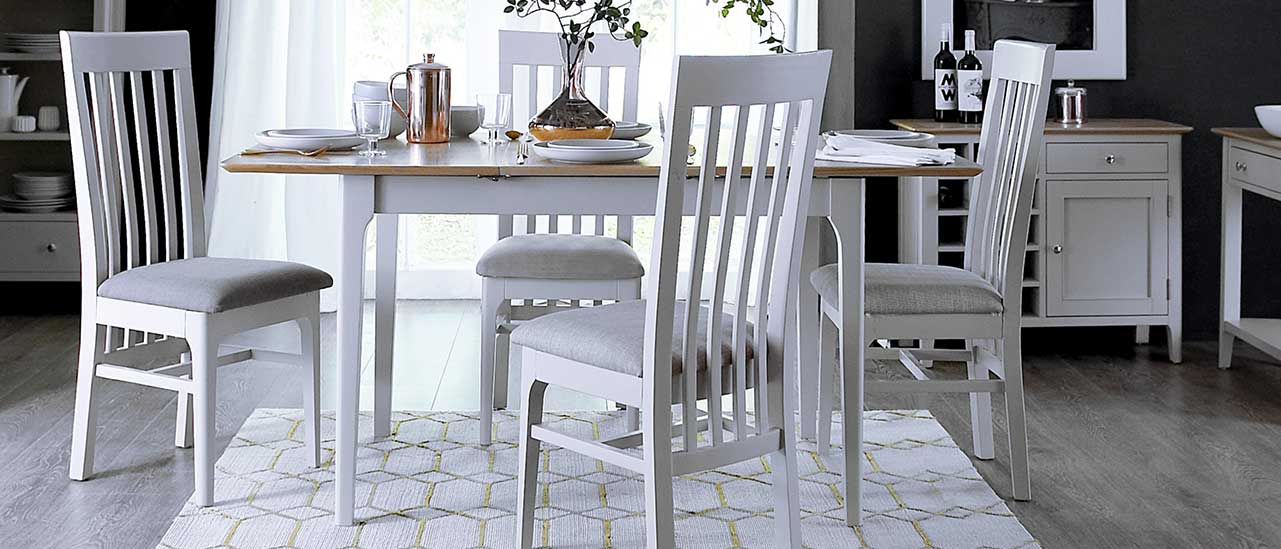 Our oak kitchen chairs, in a range of beautiful styles, are designed to pair up with our oak kitchen tables to provide the perfect dining experience for you and your family. Built to last, and available in a number of timeless, quality designs, we hope you'll find the perfect chairs for your kitchen with House of Oak.
Wooden chairs are the best choice for most kitchens, especially if you already have a wooden table! Oak chairs often blend traditional aesthetics with more contemporary designs so look fantastic in any space. Wood is a great choice whether your style is modern, minimal or traditional.
White wooden kitchen chairs, for example, can be a great choice for more minimalistic, clean interiors, and the light colours can make a room feel more spacious and open. We also have a range of other painted chairs including different shades of grey, as well as button-back upholstered chair styles. There's a wooden kitchen chair to suit every taste!