Keep your living room tidy with a beautifully designed oak cupboard.
Available in large and small, our solid wood cabinets make an elegant storage solution. Choose from a quality range of styles to fit your living room, including tall and narrow oak cupboards with doors or drawers.
With shelves built-in, our oak storage cabinets and cupboards come in natural solid oak. Or choose painted oak styles in white or grey.
You may also be interested in our range of oak bookcases.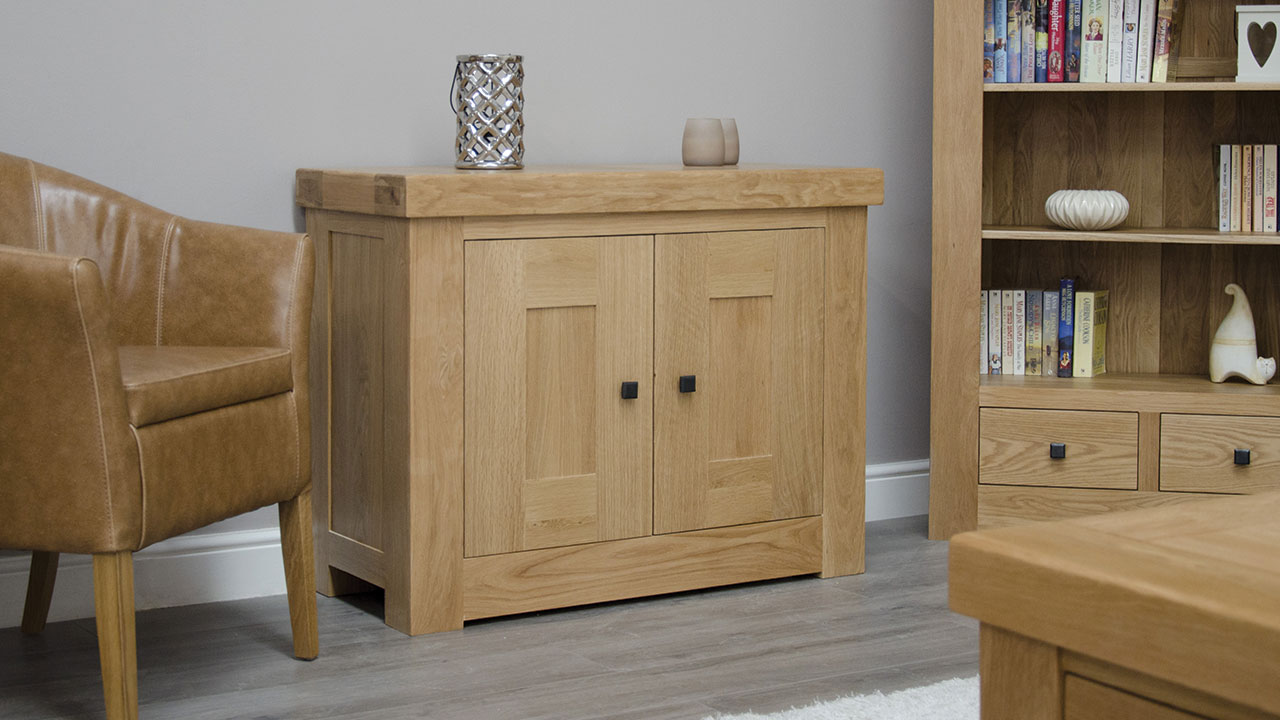 Choosing a solid oak cupboard or storage cabinet
Our oak cupboards are a neat and tidy way to store drinks, games, papers and anything else you need close at hand in your living room. Smaller than a sideboard, our oak cupboards are the perfect piece of furniture for storing smaller items in your living room, tying in perfectly with the rest of your oak living room set.
Different styles of solid wood cabinets, with built-in shelves
Oak living room cupboards come in a range of designs, including tall and narrow. There are oak storage cabinets available with built-in drawers or glass display doors to suit your needs. We have corner oak cabinets that fit snugly into corners to maximise space without gaps, helping you to use your living room effectively.
Our oak storage cabinets are available in natural as well as painted oak - which includes white and grey.
What size of oak cabinet do I need for my living room?
Not only do we have a range of styles and colours of living room cupboards, we have different sizes. From small cupboards that can fit in tight spaces to large units to store big collections, find your perfect oak cabinet here.