Browse our range of oak hall tables and console tables. Designed to fit neatly in a hallway, hall tables are sturdy yet narrow in depth so as not to get in your way. Made from beautiful oak, and finished in natural oak or painted white or grey, an oak console table is the perfect place to keep your keys, phone, or things you need to remember as you leave the house.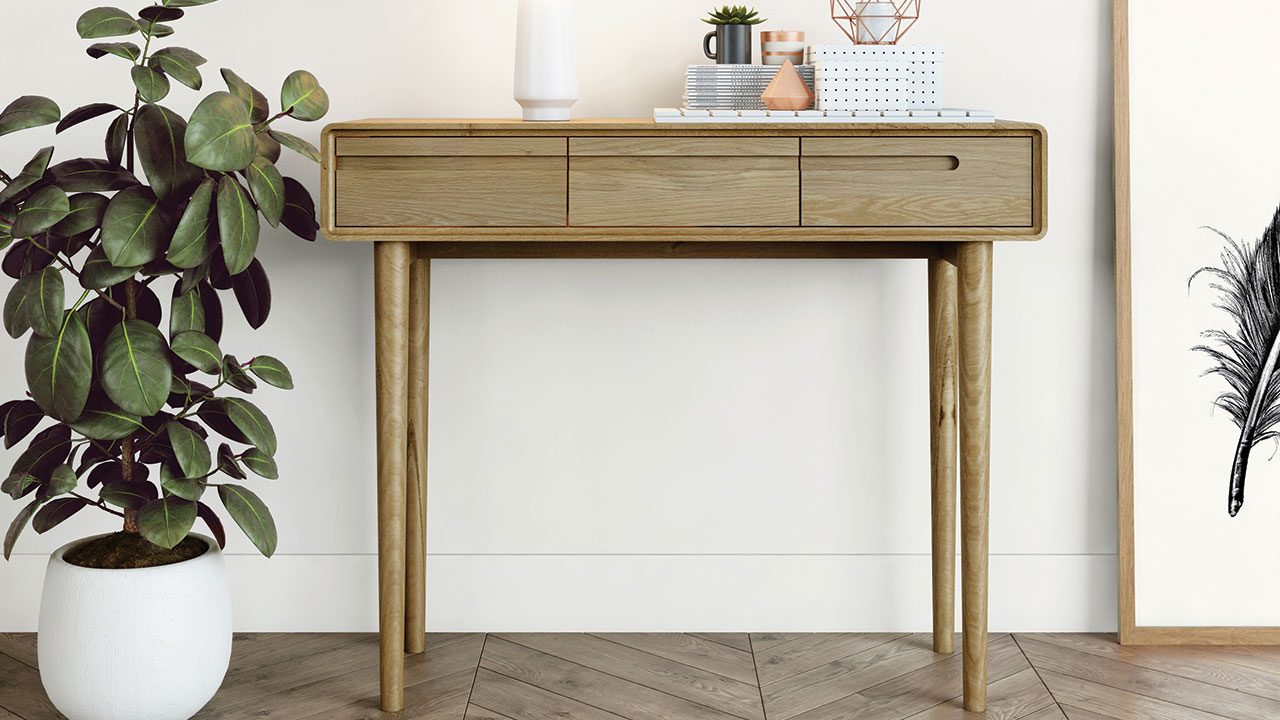 Perfectly designed to fit in narrow spaces like hallways, our oak hall tables are elegant, practical, and unintrusive. Tieing in beautiful with our oak living room sets, our console tables offer unbeatable quality and style for your living room or hall.
We have a range of oak hall tables available including traditional solid oak, as well as painted oak hallway tables. We even have mirror designs, which can be a fabulous way to bring extra light and style into your space.
There are loads of features to choose from including basic oak hallway tables, to those with drawers, baskets, shelves or even coat hooks. Whatever you need for your hall table, you'll find it with House of Oak.