Browse our collection of luxurious occasional chairs. These beautifully upholstered chairs - also known as accent chairs or cocktail chairs - provide a soft and elegant finish to any living room. In a range of bold, bright, or pastel colours to match your interiors, they are finished with sumptuously soft velvet.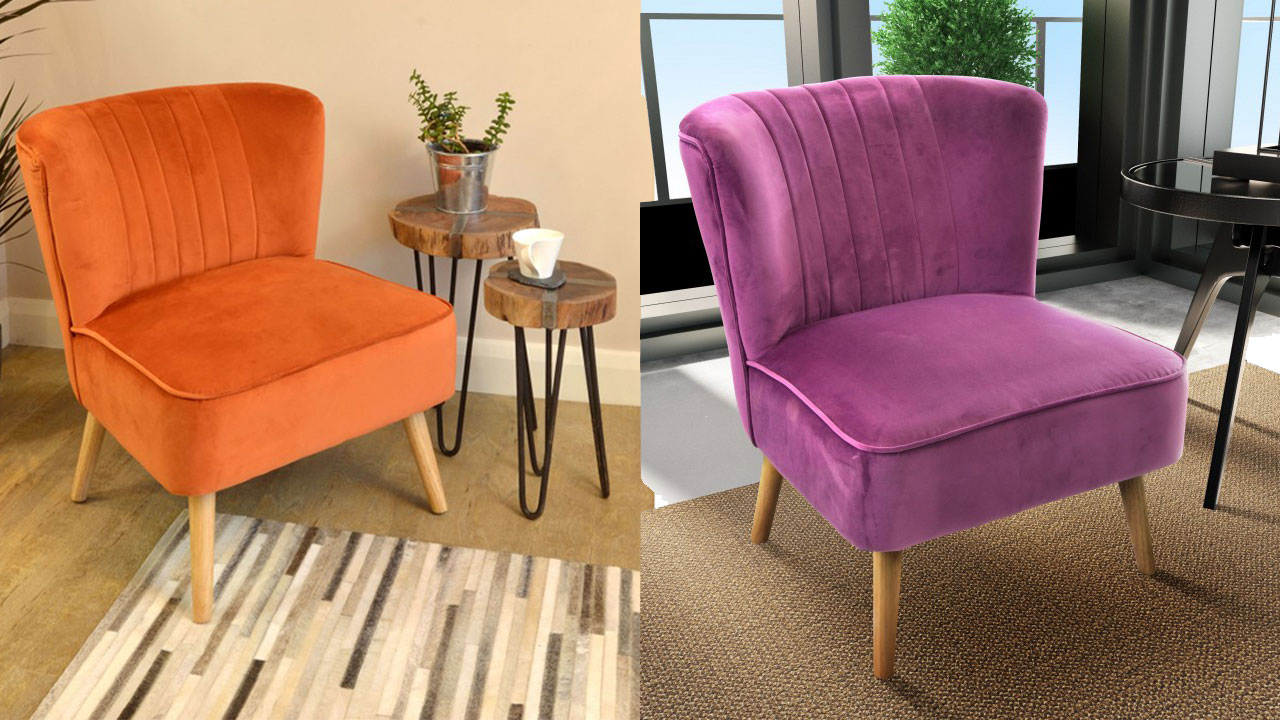 Give your living room a touch of opulence with one of these magnificently designed occasional chairs. Whether in grey, green, purple, orange, or blue, these stunning chairs will let you lounge in style, elevating your living room in a classy fashion.
Occasional chairs are not only great for adding a touch of colour and style - they're ideal for spaces in which you might not be able to fit a full sofa or large armchair, but still want a little touch of character (and a place to sit down!). They can be used in living rooms, but also in bedrooms or other areas of the house for a convenient seat that also looks fantastic.
Our occasional chairs don't focus on style over substance either. Made from solid wood and upholstered with the finest materials, they are the epitome of comfort. They make the perfect quick perch or an ideal chair to sink into with a good book.