Browse our oak dining benches in a range of designs and finishes. The perfect solution when space is tight, benches are ideal for casual dining. We offer a range of painted and wood-finished benches. See also our range of oak kitchen benches.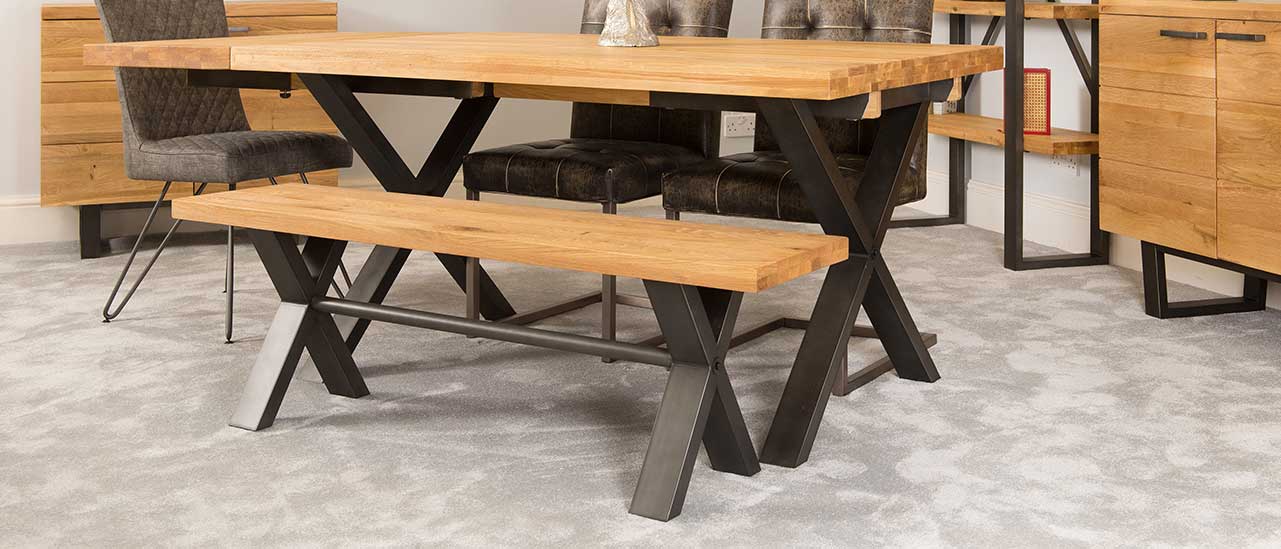 Perfect for large family gatherings, our oak dining benches are practical, comfortable, and beautiful. Available in a range of styles, from rustic country-living to contemporary chic, we're sure you'll find a bench to suit your taste.
Oak dining benches combine practicality and functionality with design. They're a fantastic alternative to chairs if you're conscious about space but don't want to sacrifice style either. Dining benches can be tucked under the table completely, making it easier than ever to move around your dining room. If you have a smaller space, they're a great way to use it as effectively as possible.
Solid oak dining benches don't just work in smaller rooms though. They also add style to more spacious rooms and make it easy to host an extra person for dinner or to squeeze your child's friend around the table when they come over after school!
Browse our full range of oak dining room furniture.