Our oak kitchen benches are perfect for getting the family around the table. We offer a range of designs and styles to fit in with your decor and tastes. Browse oak kitchen benches below for casual yet comfortable seating. See also our collection of oak dining benches.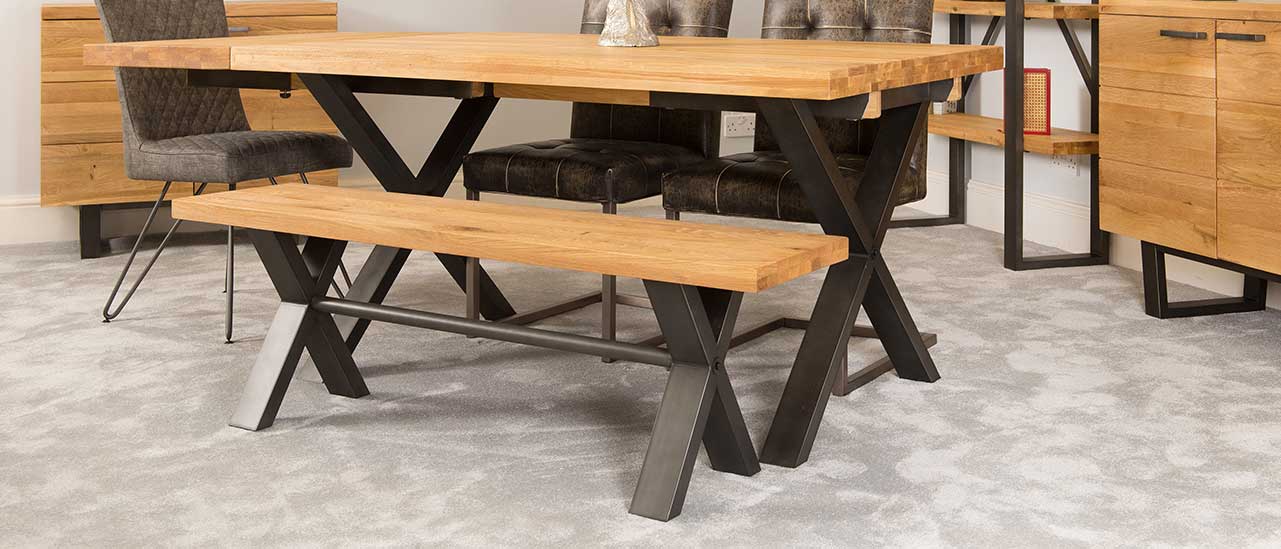 Ideal for casual dining, we offer oak kitchen benches in a range of styles from rustic, to classic, to contemporary. Perfect for quick and casual family meals, or for those times when you need to squeeze a few extra hungry mouths around the table. In a range of designs, our benches are designed to match our oak kitchen tables.
Wooden kitchen benches are often a more practical option than chairs. The bench can be tucked under the table completely to maximise space in your dining room or kitchen when you're not sat at the table. They also allow you to squidge up to allow extra people to sit down! This is especially useful if you child brings friends home for dinner - you don't have to move chairs in from different rooms in the house.
Wooden kitchen benches are not just highly practical - they also look fantastic. While they lend themselves well to contemporary kitchens, the oak material means they also look great in more traditional settings. We have a range of benches that feature industrial metal — if you like the steel grey, urban chic look — or a collection of painted kitchen benches.