Our King Size Beds range offers a wonderful selection of stylish and supportive bed frames that can help you to create your perfect bedroom environment and provide you with maximum comfort and relaxation. King-size beds are a brilliant addition to any master bedroom and can help to fill space and become a centre point of any bedroom. Paired with a comfortable mattress of your choice our king-size bed frames will quickly become your favourite furniture piece.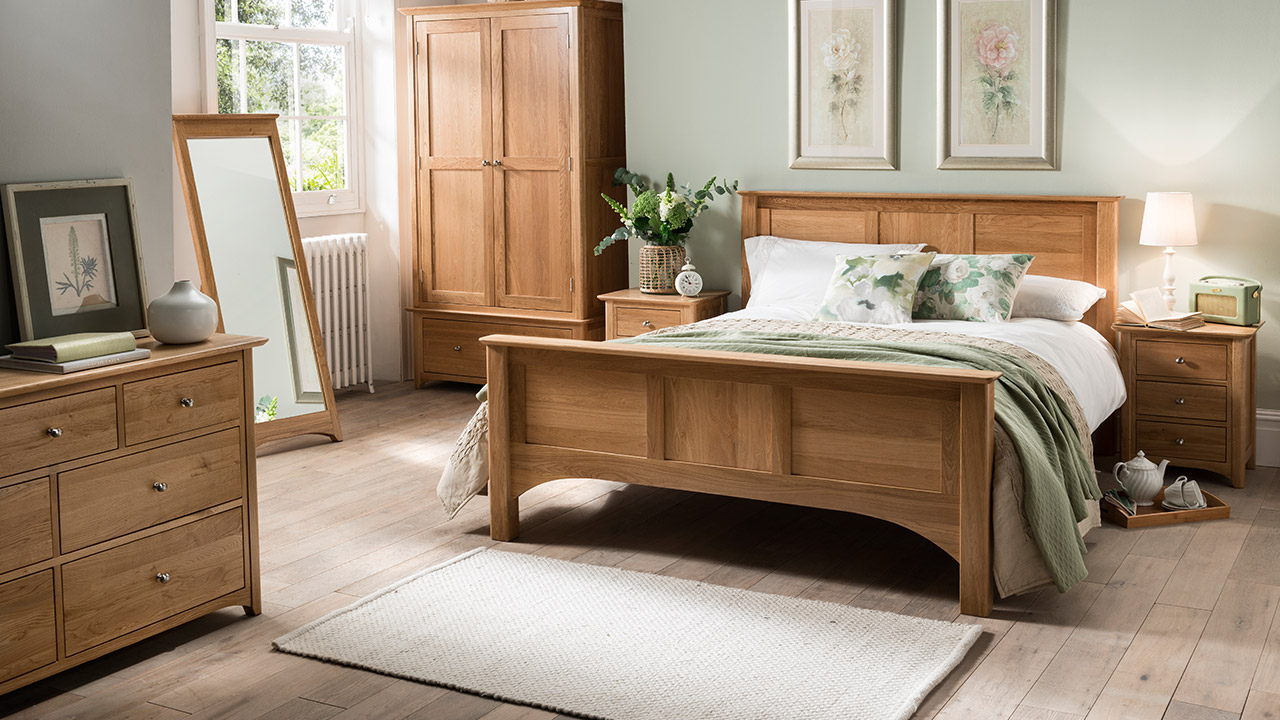 King-Sized Beds With Storage
Our king-size bed range includes a lot of kind-sized beds with storage, including 2 drawer footboards, ottoman storage and side drawers. There really is a storage solution to meet every need and solve every issue you may have had in the past. Our king-sized beds with storage are also very fashionable too meaning that not only are you provided with additional storage spaces but with an exquisite furniture piece too.
Solid Oak King-Sized Beds
We have plenty of solid oak king-sized beds to choose from within our range. Solid oak furniture provides a classic decor choice whilst also looking sleek and fitting well into any decor theme you already have within your room. Solid oak king-sized beds will act as a staple throughout many styles and decorative changes to a room as they usually have a neutral colour palette.