The Tambour Oak Range furniture collection is an outstanding range designed to be the perfect union of impeccable style and modern lines with a twist. This range flawlessly merges together vintage and contemporary elements to suit every type of home and environment. The whole range is seamlessly finished with a grey waxed look to add to that modern take on a classic style. Our Tambour Oak Ranges is a beautiful selection of furnishings that will easily blend into the comfort of your home.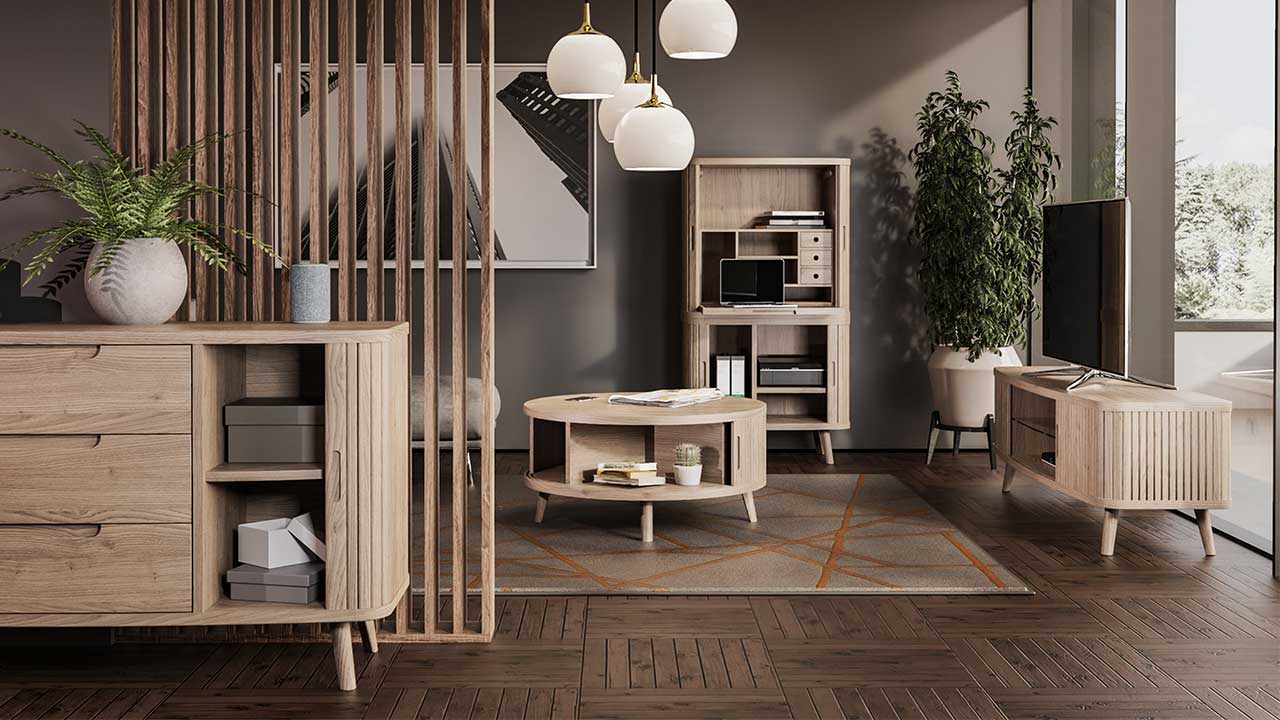 Contemporary Furniture
Our Tambour Oak Range features many contemporary furniture pieces to choose from. Each piece is designed with every room in mind helping you to bring an overall theme into your home with complete ease. This range is perfect for those looking to strike a perfect balance between vintage and contemporary furniture within their homes as many of the pieces in this collection have modern lines and finishings but the wooden elements and neutral colours a reminiscent of cosy cottage decor.
Modern Wooden Furniture
The Tambour Oak Range brings a gorgeous twist on the usual modern wooden furniture pieces that you would usually see around a home, using a grey wax finish to all of the pieces within this range helps to add texture and character to the overall look and feel of the furnishings and helps to enhance the space around them. If you are looking to update the design of a room or want something a little different then the Tambour Oak Range is perfect for you.