Double Beds
A double bed is the centrepiece of almost every bedroom, they simply can't go unnoticed and they are also where we will spend up to or over a third of our lives asleep. This means that it is important to find a frame that you love and can make good use of, maybe even one that can help you to store away items such as bedding, curtains or large boxes that haven't yet found their homes. We have a large range of double beds for you to choose from so that you can find one that will work for you.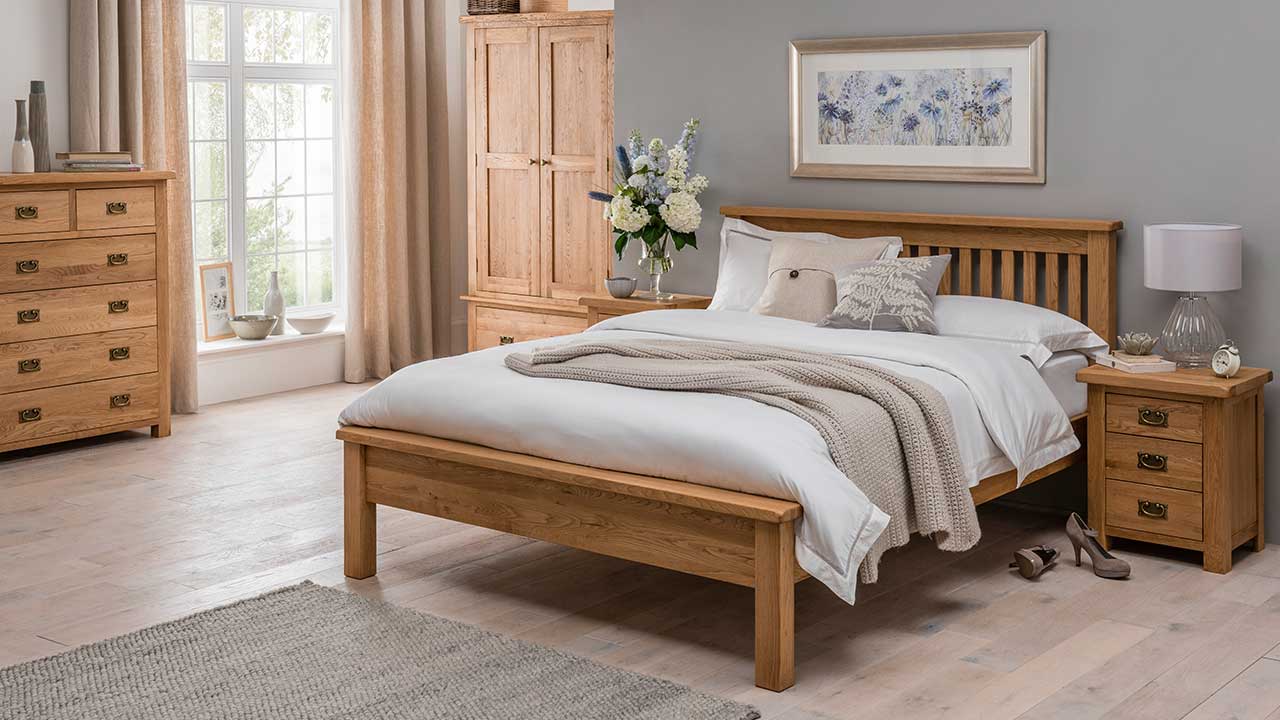 Double Beds With Storage
For those who need to be precise and careful about how they used their space but still would like the advantages of having a double bed we have some oak double beds with storage to choose from. Oak will make for a sturdy, comfortable and long lasting bed frame meaning that it will last and withstand the test of time. Having a double bed with storage in your room is also wonderful for guest spaces or smaller rooms as this way you don't have to compromise between space and comfort.
Wooden Double Beds
We have plenty of options for wooden double beds, these types of wooden double bed frames are an excellent choice to make your bed work harder for you. Wooden double bed frame provide perfect long-lasting finishes that can withstand the test of time, making them a great investment for your family home.