Aviator Office Furniture Range
Our Aviator office furniture range gives an eye-catching take on an industrial style. Uniquely inspired by military aircraft these pieces are evocative of a Spitfire plane. This collection is expertly designed to bring a distinctive and bold flavour to any home office environment. It is a fabulous way to easily and simply bring a sense of style and theme into your home. Using copper metal finishes, riveted joining structures and aniline leather covers this collection would be the perfect partner to any distinguished office space.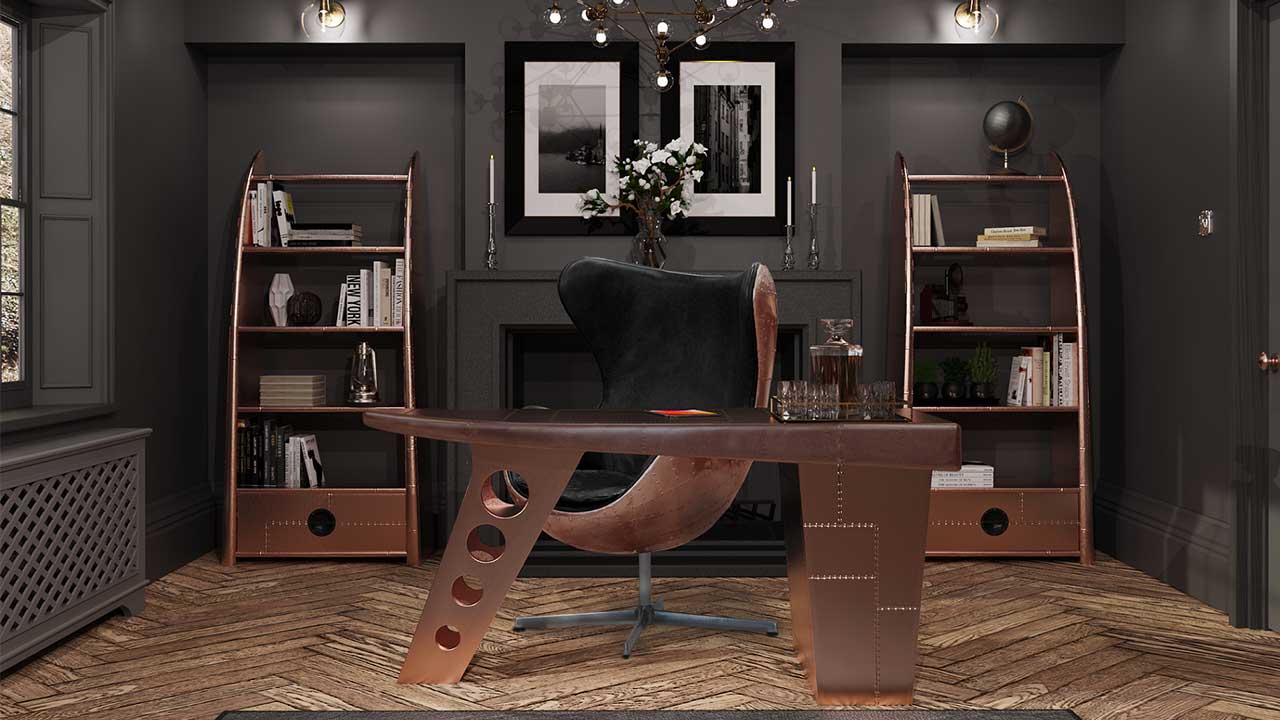 Industrial Furniture
From bookcases to sideboards, and desks shaped like side wings this collection really aims to bring out the most exquisite elements of industrial furniture. The pieces combine a vintage jet brass finish with distinctive curved side panels and high-backed chairs which stay perfectly true to their military inspirations. Our Aviation Office Furniture Range brings a fantastic blast from the past straight into your home.
Home Office Furniture
With more of us working from home it is important to feel comfortable in your home office, but you may find yourself wanting to bring a sense of individuality into your space, and it can sometimes be quite difficult to find noteworthy home office furniture pieces that truly help to distinguish a space, and give it an identity and character whilst also being elegant and tasteful. Our Aviator Home Office Furniture helps you to do exactly this providing you with a way to style your home office and make it truly unique.