The Chatsworth Oak Furniture Range gives a warm radiant finish to any room with its beautiful finish and smooth rounded corners. Our Chatsworth Oak Collection brings a sumptuous and elegant traditional style that is bound to complement any interior design.
Its impressive quality runs through every detail of this range, from the thick oak tops and solid proportions through to the smooth gliding soft close drawers. This Chatsworth Oak Furniture Range is the best way to treat yourself to something new and modern.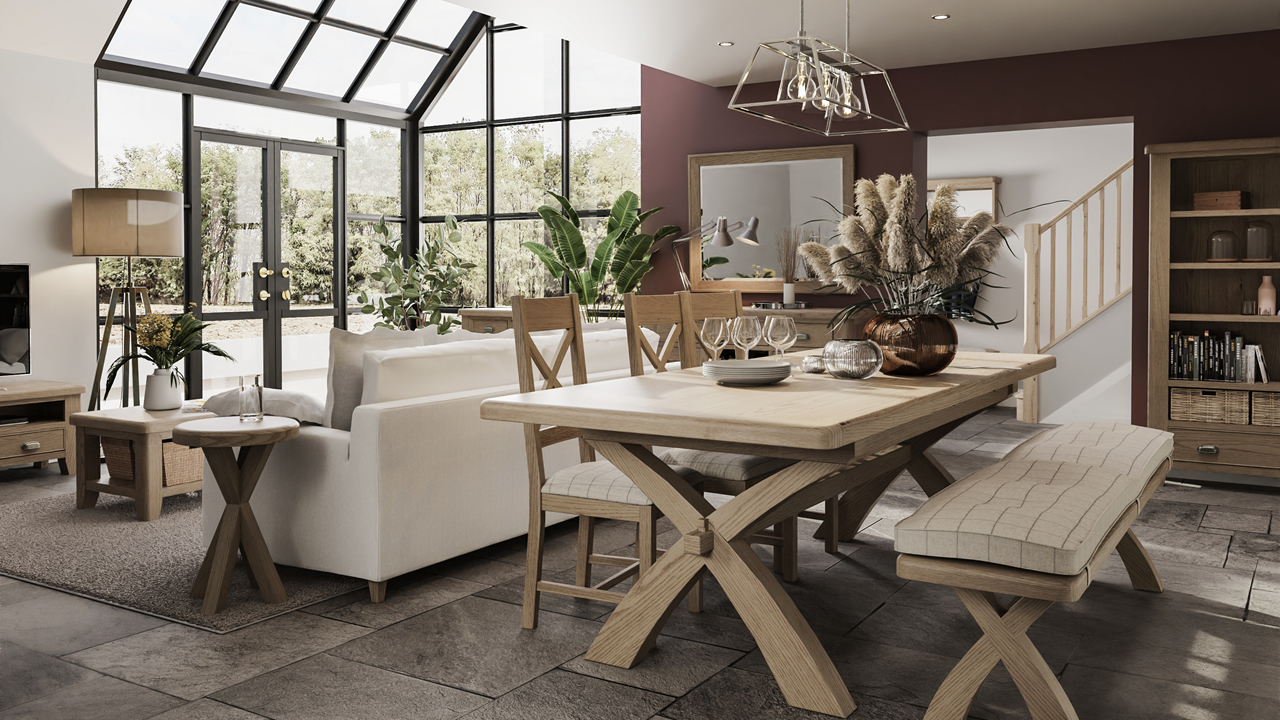 Oak Pool Table
Our Chatsworth Oak Furniture Range boasts an Oak Pool Table bringing you durability, functionality and fun. Place the Chatsworth Oak Pool Table in any room to make it the social hub of the home, perfect in a games room, larger lounge or conservatory this oak pool table is the perfect match for any social household and a great way to practice your own skills too. The Chatsworth Oak Pool Table is the perfect leisure activity to have in your home.
Round Nest of Tables
Our Chatsworth Oak Furniture Range takes advantage of its rounder corners and elegant style with its round nest of tables perfect to use as coffee tables or as a decorative space filler in a room, functional and beautiful the Chatsworth Oak round nest of tables are a great way to invite some modern elegance into your home.