Store your wine the right way with a beautiful oak wine rack. We offer a range of wine racks in different finishes and styles to suit your style and storage needs for your kitchen. Browse light oak or painted grey, white, and cream wine racks. We also stock a number of oak sideboards with wine racks built-in.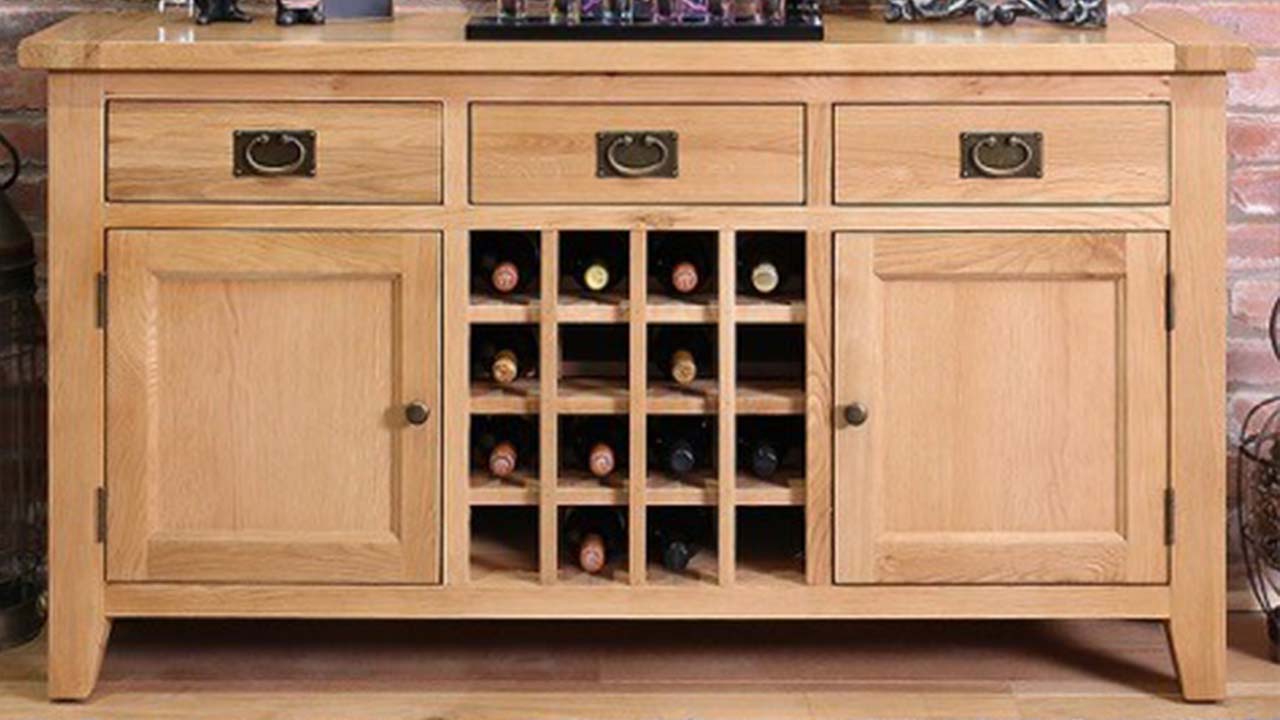 Whether you just enjoy the odd glass of red, or you're a true wine connoisseur, the best way to store your wine is in a wine rack. Storing wine on its side ensures that the cork stays wet, sealing the bottle, and preserving the quality of the wine. That means that a wine rack not only solves a storage problem - it ensures that your wine stays tasting its best!
We have a range of free standing wine rack cabinets in different sizes and designs. As well as classic oak, we also have painted oak wine racks featuring whites and greys. Whatever your interior design, you'll be able to find the wooden wine rack that matches perfectly.
Most of our items combine the wine rack design with other dresser features to give you a beautiful item of furniture that is even more versatile. We have small wine racks with drawers, to full dressers complete with cabinets alongside the wine storage. You can store your wine glasses next to your collection for added practicality!