Give some order to your CD and DVD collection with our attractive oak units. Available in a range of styles to suit your taste, these storage cases offer a beautiful and tidy solution for film and music lovers. See also our solid oak tv unit collection.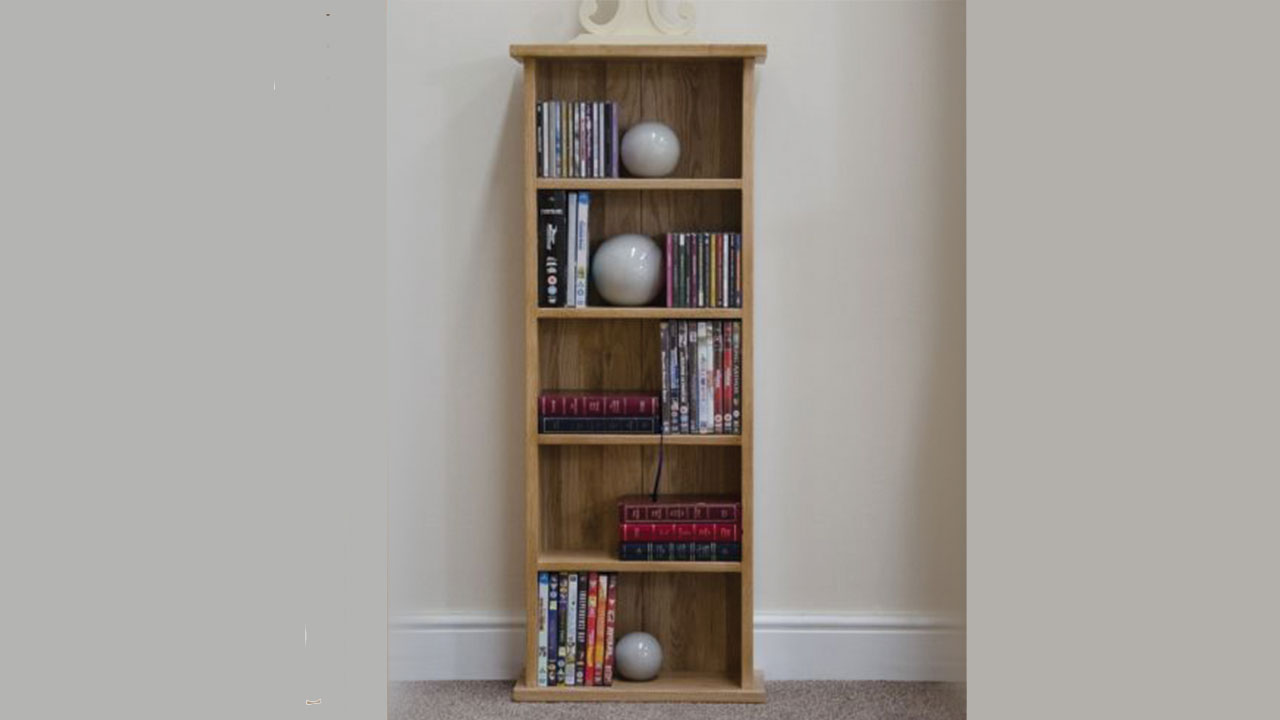 Even music and film lovers have to admit that without a good storage unit, a big pile of CDs and DVDs can be unsightly. Our oak CD & DVD storage units will help you to organise your media collection, and make it look great at the same time, fitting in seamlessly with the rest of your living room furniture.
CD and DVD collections are best enjoyed when they're displayed properly, making it easier than ever for your friends to perouse when they come over or for you to quickly find your favourites. Made from solid oak, our display units are durable and look fantastic.