Our new Windsor Oak furniture range offers a real slice of country living with its beautiful decadent style and traditional finish. All pieces within the Windsor Oak collection are lovingly finished by hand with a light brushed oil which helps to bring a warm and inviting characteristic to the furniture range by gently emphasising the natural oak grain.
The Windsor Oak range is finished with antique styles, brass effect drop handles to complement the warm features of the pieces and keep in practice with the traditional country feel. All Corners are delicately rounded, in keeping with the soft rustic, farmhouse style. With pieces suited to bedrooms, dining rooms, and living rooms it is hard to resist the Windsor Oak range.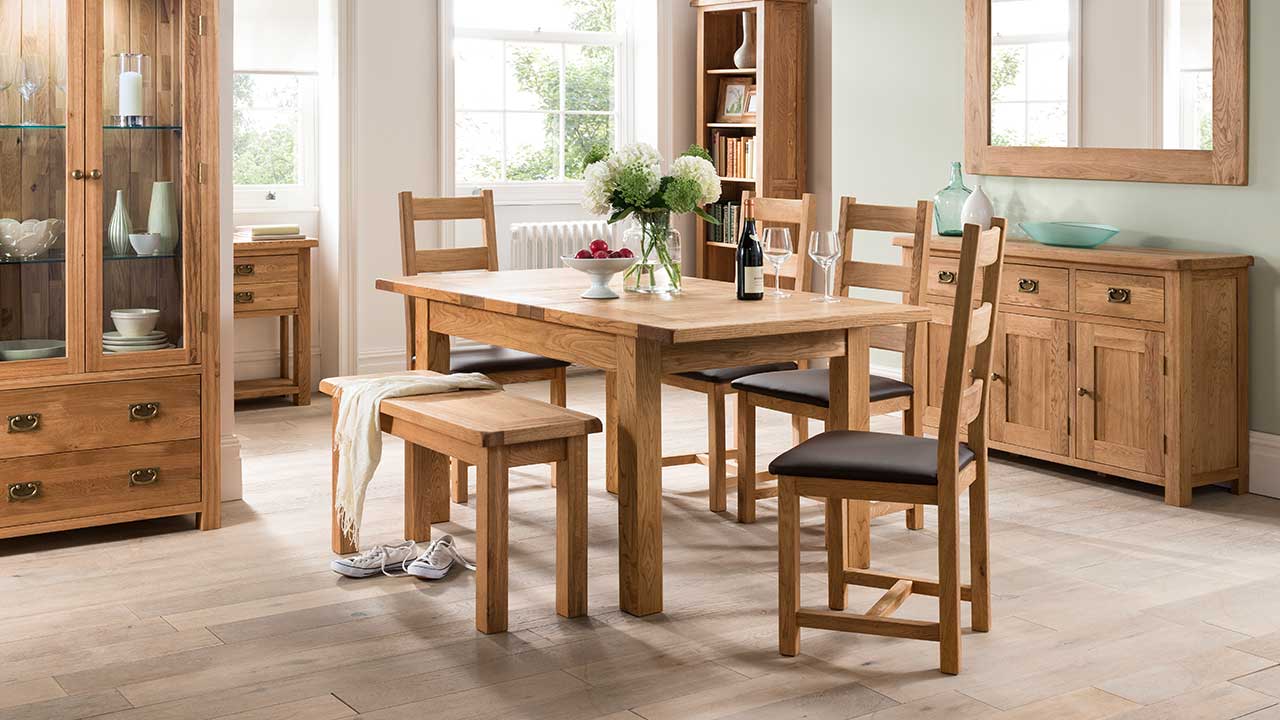 Oak Cabinets
A true indication of a rustic farmhouse, country living style of interior decoration is a striking oak cabinet in which to keep family heirlooms, trinkets, display pieces, or cookery books. Our Windsor Oak range offers a range of oak cabinets to take home with you today. An oak cabinet is a truly brilliant addition to complement and appreciate a space. They are highly versatile pieces and every home can make use of an oak cabinet in one way or another. 
Oak Wooden Furniture
When choosing furniture for your home, be it your family home, or a new apartment or flat for you and your loved one, you want to make sure your purchases are sensible and true investments to put into your home. You want to ensure that the pieces you buy will last a long time and become a worthy spend. Oak wooden furniture is a great choice to make when browsing furniture ranges, for all of these reasons. 
Oak wooden furniture is not only beautiful but sturdy and long-lasting making it a great place for children to do their homework or for parents to work easily from home. Oak wooden furniture is also durable meaning that it is not prone to wear and tear issues making it a great choice for a dining table or coffee table within the home. There are plenty of reasons why you should choose to place oak wooden furniture within your home today.