Perfect for guests and parties, an oak nest of tables is a practical yet elegant addition to any living room. We stock oak nests of tables in styles from rustic to contemporary mirrored tables. Available in light and dark oak or painted white or grey, and sets of two or three tables. See also our oak coffee tables.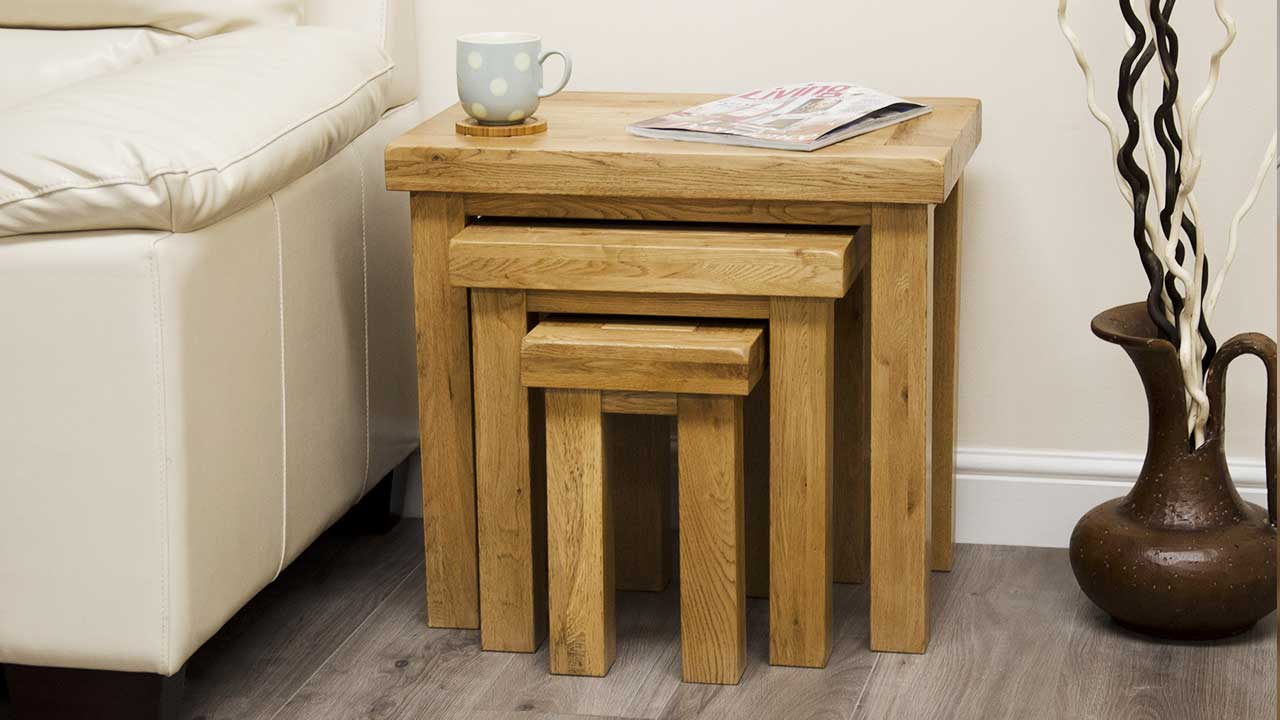 Nests of tables are highly practical as well as attractive. Thanks to the way they stack, a nest of tables takes up little space, and can easily be pulled out when your guests need somewhere to put their cup of tea! All of our tables come in natural oak, and we offer nests of tables in a range of styles to suit your tastes.
We think that a solid oak nest of tables looks great in almost every living room. Highly practical, they're a tidy way to create additional surfaces in your room without adding clutter. There's a table set to suit every interior design scheme. A dark oak nest of tables works as a fantastic alternative if you like the look of pine, but want a more solid and durable set of tables.