Our Monaco range features modern living, dining and bedroom furniture that accentuates its racetrack curves with dynamic ribbing. Multiple finishes provide harmonious contrast, tinting the solid mango to a warm coffee bean finish and leaving the marble top a natural hue. A brass-finished base elevates the sideboard with round legs to complement the rounded silhouette. A push on the seamlessly integrated doors opens the internal storage. This range is also available in charcoal grey.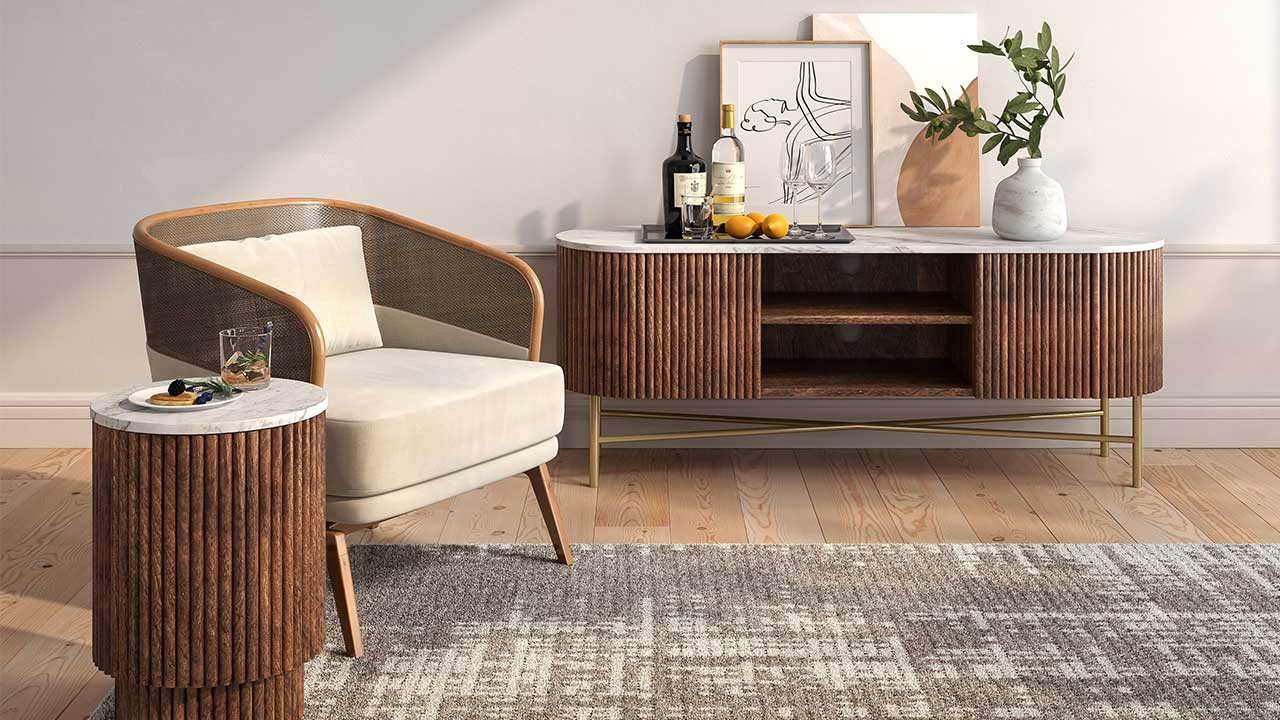 Modern Living Room Furniture
This range strikes a balance between contemporary and cosy for your living space. The matching pieces create a modern feel to your living room with contrasting textures, surfaces, and colours. Our Monaco coffee table is the perfect centrepiece with a solid rounded base complete with a white marble top. Coordinate the room with our matching media stands, available in various sizes to suit any sized room.
Monaco Dining Room Furniture
Add a touch of sophistication to your dining room or compliment your open-plan space with our Monaco dining room furniture. Our dining room tables come in two stunning designs to suit your space. The oval dining table incorporates the ribbed feature and gold accent into the legs with a solid curved tabletop, ideal for larger families or rooms. The smaller round dining table really enhances the marble top finish with a contrasting solid base. Add our Amory chairs in mustard, grey or beige to complete the look!