Our Monaco furniture collection features pieces suitable for all rooms in the home. From living, dining and bedroom furniture, each piece is accentuated by racetrack curves paired with dynamic ribbing. All pieces within the range have a warm dark oak finish and a marble top hue that really makes this range stand out and offer the perfect elements for modern living. This range truly strikes a balance between contemporary and cosy for your living space. See our charcoal grey range if you're looking for darker colours in your oak furniture.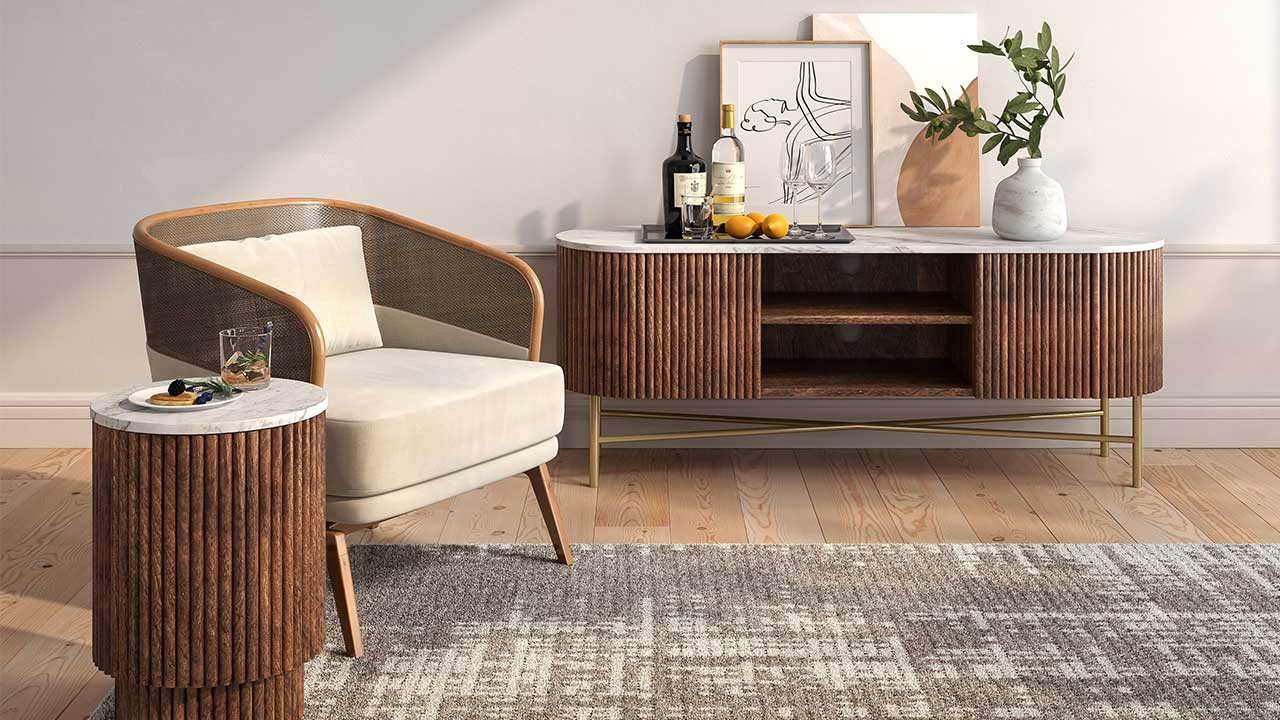 Contemporary Dining Furniture
Add a touch of modern sophistication to your living space with our contemporary dining furniture.  Finished with brass bases which elevate the sideboards and rounded legs to complement the overall silhouette this range really is eye-catching and will leave guests in awe. Our marble tops ensure that these pieces are not prone to scratches or staining and are easily cleaned meaning that they can work really well in a family home too. Contemporary dining furniture is a great way to add an element of modern elegance to your home without working too hard and with an affordable price tag, our Monaco range really is something to consider when decorating your home.
Modern furniture and homeware
Lots of people choose to plan for the future by investing in modern furniture and homeware for their homes and living spaces, but most modern furniture doesn't always withstand daily living. Our Monaco range offers both modern furniture and homeware that, due to its oak structure and marble tops, is also durable and long-lasting which makes it the perfect choice when picking out key pieces for your home. Not only does it add a base to build a decor and style from but it also provides centrepieces for each room to add striking features and detail to every space.